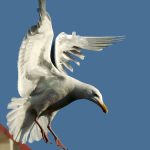 I'm going to spend a little time here talking about something that might cause some of you to bristle, and I apologize in advance if I offend anyone, but at least hear me out.
I'll Spare You the  Really Long Speech
I will simply say, I really don't believe you can write a great novel by winging it. I know I just probably offended a bunch of you seat-of-the-pants writers out there, but I have to say this. Maybe you're brilliant and just have a gift and can throw things out from the top of your head and they'll land in perfect positioning in your novel.
No? The answer I usually get from "pantsers" is that they have to spend months rewriting, revising, reworking again and again until some beauty comes from the ashes. A lot of famous authors like Stephen King will swear that all first drafts are terrible. King would say this, because he's not a plotter. I could tell that right way from the first book I read of his. Who I am to argue with any method Stephen King touts?
Well, I am going to go against the grain here and beg to differ and dare offer you another way. And really, it's fine if you disagree with me. You can waste months of your life if that's what you want to do.
 The main reason I advocate serious planning before writing a novel is for efficiency of time. Frankly, I just don't have months to waste rewriting and rewriting. I have way too many things to do in my life, and I have two novels I have to write a year, so I don't have time to mess around with going from really raw material to polish.
I truly believe you can write a really good first draft of your entire novel that will only require a tiny bit of reworking or polishing when done. I'm a bit like Dean Koontz, who revises and edits as he goes along so that when he finishes his last chapter, he's pretty much done.
I'm that way with all my novels. I almost never rewrite a scene, delete or add a scene, or do much other than copyedit and proofread. On occasion my test readers will point out some dufus plot hole I missed or note a passage that needs work and I'll attend to those. But when I'm done writing my novel in two, three, four months, and I write "the end," I pretty much mean "the end." I'm done.
 I'm No One Special
You may think I'm unusual and you could never do that. But I disagree. I think a lot of writers shy away from putting in the work needed before starting a novel. Why? Maybe because it looks like a lot of work. But again, I'm looking at the big picture—the amount of time that you're going to put into your novel from start to polished finish.
So think about it—you can spend a few weeks really plotting out your novel, developing rich characters, honing your themes, motifs, and heart of the story before you jump in and write. Or you can spend many months agonizing over numerous rewrites in a cloud of confusion.
Personally, I'd rather work out all the rough spots and challenging aspects first so they don't get in the way. So I can enjoy writing and know the story is working already as I put the words down. I actually know of many authors who, after writing their entire first draft, throw it out and start all over again . . . because now they have a sense of what their novel is about. Folks, I just don't have that kind of time, nor do I want to subject myself to that kind of frustrating, disappointing, depressing method of writing. I would think most writers would feel the same way. It's no fun winging it with a prayer that your book might actually hold together when you're done.
 Don't Knock It if You Haven't Tried It
I'm only saying all this for your good. Really. And I guess I lied, because I didn't spare you the soapbox spiel. But if your time is valuable and you'd like to save a few months of your time for other things, like being with your family (remember them?), maybe you'll reconsider and change your attitude about plotting and planning your book in advance.
I've mentioned before (somewhere) how Toni Morrison says that by the time she sits at her computer to write, she's already done all the hard work—thinking, musing, figuring out the story she wants to tell. Don't knock it until you've tried it.
There are many other reasons for planning in advance, aside from the time component, such as you really do end up with a tighter, better written book (okay, that's my opinion, for what it's worth), but planning shows. It does. And it just makes your writing life a whole lot easier. Trust me, you are not squelching your creativity or denying yourself a measure of spontaneity by planning in advance.
This week, if you're just getting started on that novel, don't rush to jump in and start writing. Spend some time thinking about the big elements you want in your book. Spend some days writing about your characters, even freewriting in their voice to let them speak to you. Try taking a walk, talking out loud or mulling over the story and why you're writing it, what you want to say, and how you want to say it. (A good tip is to keep a tiny notebook and pen in your pocket, or use the notes app, as I do, on my iPhone, so as I get ideas, I can jot them down.) Resist the urge to write from the top of your head, and let those ideas first simmer and boil down into something concise and clear. You may find you like this!