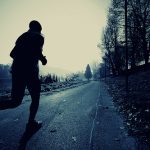 Today's guest post is by best-selling author and indie publisher Bob Mayer, who shares cutting-edge news about the digital explosion in publishing at his blog Write it Forward.
When I spoke at writers' conferences in years past, people would ask me to sum up the publishing industry. I would say: "Slow. Technophobic."
Those words were eerily prescient as traditional publishing not only failed to see the rise of digital books, they're still hanging on to their old ways of doing things by their fingernails. I'm even seeing articles, blogs, and announcements that eBooks have plateaued and the storm has been weathered and let's go back to business as usual.
Mostly from the same people who dismissed eBooks as a fad in 2010 at Digital Book World. One prominent agent said at a panel, "3% of our market, why should we be concerned?" An agent who just launched a digital arm to publish eBooks for his clients.
People Are Feeling Threatened Right Now
The first thing you should realize: read every blog, every article, every book, every interview taking into account the bias of the person who is writing it. Because there are many people protecting their turf right now at the expense of moving in the right direction. For example, there are many people at publishing houses, in bookstores, at printers, etc. whose jobs are being threatened. Regardless of reality, they will fight tooth and nail to hold on to those jobs, even if it hurts writers.
The next point is this: don't let emotion make your decisions. We all have strong feelings about books and writing and bookstores, etc. That's fine. Put them in a box. Focus on reality. This is a business. Numbers rule, not emotions. If you want to succeed in the new world of publishing, you have to deal in reality. You don't have to like eBooks, but you need to accept they're here, they are going to continue to gobble up market share and they are the future.
Why I Switched to Indie Publishing
Why did I make the switch from traditional to indie in January 2010? Certainly not because of the staggering sales of my backlist in eBook: 347 titles in January 2010. Couldn't put food on the table with that. So it would seem a foolish move to abandon a business mode by which I had been on all the bestseller lists and made my career for twenty years for the digital one.
That month I had two manuscripts I could give my agent to sell. But I took the time to consider some things: I focused not on where publishing was right now, I focused on where it would be in two years. Because the traditional publishing model is built on a year-long production schedule, and selling a book, negotiating a contract, etc. etc. often takes another year.
EBooks Are Contending 
I was seeing bookstores disappear, eBooks taking a larger share of the market with each month. No one really knows what the sales percentages are. There are too many variables. But I believe for fiction, eBooks are outselling print NOW. The only thing propping up print numbers are wholesalers like WalMart and Costco, and the only authors they rack are the top 5%. For the midlist, it's pretty bleak.
I'd started my own little company, Who Dares Wins Publishing, in late 2009 with Jen Talty to get my backlist into print. But it wasn't a priority. Thus low sales. No commitment means no success. Then I made a decision. I decided to go 100% indie and publish my new books myself. In July 2010, we sold over 60,000 eBooks. Well over 2,000 a day. By the end of the year we had sold 400,000. We've detailed all we learned in The ShelfLess Book: The Complete Digital Author.
And that's the key: very, very few people really understand the intricacies of the book from the writer to the reader via eBook. There are so many little tricks of the trade that Jen and I learned by trial and error.
So, a Few Observations:
Pricing. It's the key advantage I have over a traditional publisher. All our books at Who Dares Wins Publishing are between $2.99 and $4.99. We have two titles at .99. Regardless of what you feel about the .99 price point there is absolutely no doubt there are many people who troll for books at that price. We view them as hooks—Atlantis at .99 is the hook to get people to read my science fiction; Eyes of the Hammer at .99 is the hook to get people to read my thrillers. Pricing has allowed me to have two of the top ten titles in science fiction on US Kindle, UK Kindle and Nook for months now. I'm not even considered a science fiction author. But my Area 51 and Atlantis series are good, priced reasonably, and have covers that sell.
Promotion. Community and building brand. At my blog Write It Forward and guest blogs like that, we view ourselves as author advocates and also try to explain all the changes in publishing for authors. I have people starting to come to me now to discuss this new age of publishing not only because I have the expertise, but I also have the sales numbers to back up what I say. I was invited to speak at Storyworld in San Francisco and Digital Book World in New York by the gracious Mike Shatzkin because of my willingness to share what I've learned.
New writers self-publishing: It will be as hard to succeed doing that as getting traditionally published. The #1 mistake I see new writers making are slapping their first book up on Kindle and then running around trying to promote the hell out of it. No. Write first book. Start writing second book. Finish. Start writing third book. When you have at least three good books, then you can start promoting. It's a learning curve. Also, how many are willing to put that sweat equity into it? It's a marathon, not a sprint. If you want immediate validation, play the lottery. I'm succeeding now because I have 23 years of sweat equity in backlist I can use. Also, I'm applying what we did in the Green Berets to publishing. My book, Write It Forward: From Writer To Successful Author uses Special Forces tactics to teach a writer how to be an author, something no one really focuses on.
Stay savvy on the business. You must try to stay up to date because everything is changing fast.
Look three to five years out. I really don't know where publishing will be six months from now—and neither does anyone else—but you have to constantly project and evaluate and make plans.
Don't put all your eggs in one basket. I'm looking to the future with foreign translations, working with Amazon and PubIt (Barnes and Noble) and doing direct sales. I'm making a large financial investment in audiobooks via the excellent ACX program. I still have an agent and am open to working with traditional publishers. Never rule anything out. But several self-published authors got asked at our panel at DBW what would entice us to go trad and we had a hard time coming up with an answer.
Be active rather than reactive. Don't let fear rule your decisions.
The people who succeed in digital publishing will be the one who takes risk and who dares to win.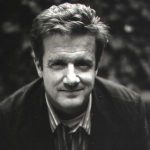 Bob Mayer is the NY Times best-selling author of factual thrillers. He steeps his stories in military, historical, and scientific facts, then weaves those facts through fiction creating an exciting ride for the reader.  He's a West Point graduate, former Green Beret, and author of more than fifty books all available in eBook that have sold over four million copies.  He's been on best-seller lists in thriller, science fiction, suspense, action, war, and historical fiction, and is the only male author on the Romance Writers of America Honor Roll.  He is one of the best-selling indie authors in the country.
Check out Bob Mayer's blog and his publishing company, Who Dares Wins.