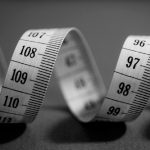 From time to time I make a comment on Facebook about word count or I guest post or comment on another blog about it. I'm always  astonished at the emotional reaction to this topic and to my less-than-approved views on the subject.
I am pretty opinionated about word counting, and when I post (as I'm sure this will happen today as well), I'll get comments that range from irritation to scathing anger over my view. Which fascinates me–why so many authors get their shorts all bunched up over this topic.
I Get the Need for a Disciplined Approach
Granted–and I need to get this out of the way first–some authors (like me) are under contract. Some very much need to schedule themselves to write a certain amount of words each day in order to meet a pressing deadline.
I get that.
Although I will still argue that's a skewed way to look at writing a novel. Why not make it a goal to complete one scene or chapter a day? That's how I set my writing goals, but I will now explain why I don't worry too much about sticking to them.
I try very hard to steer as far away from word count observances as possible. Sure, from time to time I check my word count. It helps me to see, when I think I'm halfway through a novel, just how many words I may end up with.
My novels range from 76k words to 160k words. At the time I wrote this original post, my new WIP is looked like it was going to far pass any previous books in word count. It did–came in at 165,000 words.
But that doesn't matter at all. A book should be as long as it is supposed to be to tell the story properly (and that's another topic for discussion, but we'll leave that until another time).
 Why More Is Not Better
I have some strong sentiments about the whole word count issue, and they are pretty negative. Why? Because we live in a world that puts emphasis always on quantity, not quality. More is better. And even more is even "more better." Writers tend to brag and compete. "I wrote five thousand words today." "I wrote five thousand words today standing on my head and cooking a gourmet dinner for eighteen people." And so it goes. How does it make most normal non-superman-type writers feel? Just plain lousy.
Works in our society are the measure of worthiness, but it's an illusion. Works only prove you've been working, and that's about it.
 Who Cares How Many Words You've Written Today?
Do you really think anyone cares about your word count? What if you feel called to write, but it takes you a lifetime to pull together a short little story that burns on your heart to write? That must mean you have failed!
Nanowrimo month, although a good exercise in discipline (National Novel Writing Month, where you commit to writing an entire novel in the month of November), is only more grist for the grinding mill–the mill that grinds your soul and creativity into a million little pieces.
Think about this: Who are you really trying to impress when you constantly post how many words you've written in a day?
I've never seen any highly regarded Pulitzer Award-winning authors post their word count. It seems to me they are just focused on writing a great novel. Maybe if you are obsessed with advertising your word count, you might want to step back and think about why you are telling this to the world.
Does it mean you are looking for a pat on the back or some measure of justification proving you really are a writer? Can you just write and enjoy the journey, whether you put out one great paragraph a day, or have you set some harsh arbitrary quota upon yourself in order to feel worthy? Some things to think about.
I can't tell you how relieved I felt when listening to two hugely successful best-selling Pulitzer-prize-winning authors at the Book Expo in New York who said that they took four to five years to write each book. That made me feel good.
I had been writing a very difficult novel and it was stretching into a full year to complete. I felt like I was slipping. But I needed a lot of time to think and plot out the story.
And this is my last beef about word count.
 Gushing Does Not Quality Make
I have heard many writers say that the important thing is just to write. Make yourself sit down each day and push yourself to write something. That if you just keep writing thousands and thousands of words, inspiration will follow.
I completely disagree. I've noticed that writers who pump out thousands of words end up having very little of interest to say. Again, it's quantity over quality. I will say again for the thousandth time: I would rather write one beautiful, powerful, moving sentence than five thousand boring, nothing words that don't reach a reader's heart. Gushing is . . . well, just gushing.
Ever heard someone gush a bunch of nonsense? Does that ever morph into exquisite poetry or prose?
It would be nice to believe that inspiration and beautiful, powerful writing can be accessed like a water pump–just turn it on full bore and let it gush, and at some point something good will spill out. Then you can throw out most of the other stuff and keep the good stuff.
I rarely hear anyone talk about mulling, thinking, musing, ideating. I remember reading how Tony Hillerman will often lay on his couch for hours with his eyes closed. That was the bulk of his work. I am much the same way, but instead of lying on the couch I take long walks, talk out my plots and ideas and characters, sometimes in prayer with God, other times just talking out loud to myself somewhere secluded where no one but my dog hears me (and he doesn't mind).
Toni Morrison has written about doing much the same, saying by the time she sits down to write, she's done the hard work of writing in her head. This is not to say exercises that involve freewriting are useless. To the contrary, they are great to get creative juices flowing–but just don't count those words!
The Great End Goal
I would like to encourage all you writers out there to stop and think. Yes, spend more time thinking. Avoid using those distasteful words (word count) and focus more on quality, on planning, on letting ideas simmer. And when you sit down and write, don't set some arbitrary goal of how many words you should stuff in your document.
Aim to write with passion and concentration, with sincerity and significance, slowly, deliberately. And if all that comes out of the effort is one great sentence or paragraph, allow yourself to see that it a great end goal.
Sometimes more is said with less. In fact, I truly believe absolutely: more is better said with less words. The right words. Take time to chew your words, taste them, spit out the ones that aren't just right and only settle for a sentence that says exactly what you want it to say.
You may not get it first time around, in a first draft, but don't zoom through, typing away. Stop and ponder what you are trying to say, how you want it to sound. Let the spirit fill and lift you as you write, for if you zoom ahead mindlessly, you leave the spirit behind. And it will show.
So, that's my long spiel. Are you bristling and ready to spew forth your reasons for defending your need to tell the world how many words you wrote today?
Feel free to share your thoughts on this, but I hope–before you post your word count on your Facebook page or wherever–you will stop and think about two things: 1) how that newbie or slow writer will feel when they read your post and 2) consider maybe choosing to share some neat insight or a beautiful line you came up with instead–that will inspire and draw readers to your writing.
Just a thought . . .