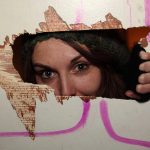 Over a number of months I'll be featuring guest bloggers who've had some success with self-publishing, in print and with ebooks. Some have been traditionally published and others have ventured out as indie authors. By having many authors writing in various genres around the world speak about the publishing experience and sharing helpful tips, hopefully their insights and suggestions will smooth out your road to success.
Today's guest post is by author Donna McDonald from KY:
As a writer, I am a natural introvert who uses writing a story to escape from real life. It's one of my favorite author perks. In full introvert mode, everyone in my life watches me burrow down into the writing, the characters, and what is going on in my head. But how do readers find the books of introverted writers like myself, who just want to set them free in the sales channel ether of the Internet and cross their fingers?
The truth is readers often don't find them. That is the business dilemma no author can avoid, and the million-dollar miraculous exceptions are few. Some marketing is necessary, no matter how you are published. Social media is the easiest and cheapest form. For the indie author walking the jungle path of self-publishing alone, it is critical to make good decisions about it.
You Can't Hide from the World
From others who swung the machete long before I entered the jungle, I learned that I would have go looking for my readers mostly by myself. I also knew I would have to make a genuine connection with them when I found them, which is the real fear introverts hide from the world. I wasn't going to get by without actually talking to people. You can laugh at this, but every introverted writer knows the discomfort of venturing out of the book and back to real life. My fiance teases me every day that I'm only pumping my own gas now because they take credit cards at the pump. I won't deny it. Some days I just don't feel like interacting with anyone, barely even him. I'm just lucky he loves me.
Learning to "Play Nice"
Yet on social media, any social media, not only do I have to interact with strangers (aka readers), I also have to be extrovertly chipper about it. No spewing angst or frustration allowed, unless it is with enormous amounts of humor and heavily veiled. I shun politics, religion, and controversy whenever I can. Also, I was told by others I admire to thank everyone for every comment. I do so with my fingers crossed that my author ego can handle the strain of playing that nice. For a natural introvert, putting my author "self" as well as my books out for open critique is not just difficult. It is painful.
And I won't lie. In the last year or so of my Indie publishing journey, I have suffered some personally as I stepped from behind the secluded and much safer creativity of writing and into marketing the work to people I didn't know. Yes, the jungle path was cleared for me by others, but make no mistake, it remained a jungle when I entered it. I learned this quickly, dealing with mistakes I made that lost me followers, and perhaps readers.
Secrets to Successful Social Interaction
Here's the problem I had that took me a while to figure out. So many try to reduce fun social media venues like Facebook, Pinterest, and Twitter to just "marketing." When you do that, suddenly ALL your interactions create the impression with your followers that you have an advertising team in a boardroom somewhere planning how to lure them into buying your book. We all hate endless, boring, rephrased commercials, and this is a bad reputation to develop online as an author.
Of course, I tell myself that is not how it is with what I do on social media, but at first it felt like that, probably because I wasn't taking the time to meet my followers and actually look at what they liked. How can you do that? Look at their main Facebook page. What do they post about? Look at their Twitter profile. What do they tweet about? It's not hard, not even for an introvert, but you have to want to provide value. That's the most important aspect of the decision to use social media.
Readers Are Real People Just Like You and Me
Fortunately, I kept reading blog articles from Indies I respected and pushed past the fears of my overactive imagination about promoting myself. Along the way, I discovered an ethical alarm inside me that usually lets me know when I'm crossing the line from "entertaining" to too much "marketing." When I start becoming more a business person than a "real" person on my social media, I remind myself that the readers I have met there are families of soldiers waiting on loved ones to come home from war. They are real people fighting cancer, raising families, losing jobs, and starting over just like I did when I finally published. They are not only marketing consumers of my work. Instead, they are the reason I write and publish, and their real life with real problems is what prompted them to read my books in the first place. I was their escape from their life and when I understood that, social media suddenly made a lot more sense to me. Do you see how that truth works so nicely with my introverted writing self escaping to write for them?
Let me tell you right now it's a relief to handle social media in this manner, to forget when I can that I am an author trying to sell books. I've cut my problem with feeling like I have to be clever in half by simply retweeting and sharing FB posts—with credit to the originators. I like that I have become for my followers "the author they talk to online" or "an author friend." When they share me or my work, it's because they want to.
Genuine Connections Are Gems
The introvert in me winces at times when I put out a post or comment or "like" something because it still feels strange to do that with people I only know online. And frankly, I think there are way more extroverts on Twitter, which I am still trying to figure out. Who else but an extrovert would start their day with "Good morning, Tweeps! How are you today?" and then have thirty exchanges while they're dressing for work? Yes—I live with one of those and know it is true. He does it on FB with his military friends.
My follower numbers are conservative and unimpressive to the person looking at the jungle path with trepidation. My followers do not number in the thousands on any site yet, but I think I will over time—maybe a year or two. I don't dwell on it. Every time a reader recommends me, or repins a pin, or RTs my funny tweet, or shares an FB post or quote, I gain more than just a book sale. I gain another genuine connection which starts an organic cycle of my work selling itself by just making people happy enough with me as a person to tell others about me who might read my books. You cannot beat word of mouth recommendations that social media friends and followers make to each other. It's an introvert's dream marketing scenario.
Don't Forget To Have Fun
Let me tell you numbers so you can truly believe me. Right now, I'm averaging over 4,000 books a month in sales. No, I'm not one of the exceptions who hit millions. Some months I have sold 6,000. Some I have sold 2,000. Growth has happened slowly and over time just as all the successful Indies before me have said would happen. My advice to reluctant social introverts is to take the time to find your social groove and make sure what you do is fun for your followers whichever social media you choose to use. Work at making your online persona a popular person as well as a popular author and your marketing will grow out of your connections.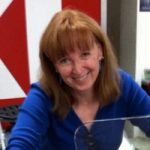 Donna McDonald is the author of multiple contemporary romances and a new science fiction romance series. She self-published her first two books in March 2011, one of which remains free at most ebook retailers for those interested in trying her work. This year she is writing full-time and thinks it is the best job she has ever had. Her favorite thing about writing is hearing that she makes readers laugh.
Connect with Donna on Facebook and check out her website here! Get DATING A COUGAR and THE DEMON OF SYNAR free for a limited time!