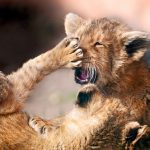 In last weeks' posts I talked about how you can take an ordinary character and make him fascinating by developing those three essential components to their personalities: their core need, their greatest fear, and the lie they tell themselves based on the wound they received early in life. I showed how my character Jake in my novel Intended for Harm was all about father issues, and that tied in with my main theme. I pretty much had that as a basic idea when I started planning. (You'll notice I usually use the word planning as opposed to plotting and it's not because I'm against plotting, but I want to de-emphasize that structuring and growing you novel is not all about plot. Plot is important, but a plot with no heart is just a plot.)
But then I had eight other main characters (POV characters) to develop, as well as a small handful of secondary characters. Since my secondary characters only had some bit roles, albeit essential to the story, I didn't spend as much time going into these three main elements of their personalities. I still made them rich characters, and I supposed if I thought about it for a few minutes, I could easily come up with their needs, fears, and lies as well. I think I do this now subconsciously with all my characters so that it comes out as I write. However, I'm talking minor characters that pop up in a scene or two. But for all other characters that are integral to your story, you will want to spend time thinking about these things.
Jake marries Leah while he's at college. She gets a little wild, and pushes him into marriage, then pops out four kids, one after the other (she suffers from postpartum depression and is only happy when pregnant). Eight years later, she runs off with a rock band and abandons her family. So I had to create these four children, since I knew the reader was going to watch them grow up for the next thirty or so years. That put somewhat of a burden on me to get a good understanding of family dynamics. Jake ends up with six kids (he has two more after he marries Rachel), and each of those kids needed to be not just different but believable.
Have a Reason for Each Characteristic
Now, I could have just come up with a nice diverse list of personality traits and doled them out for variety, but I did not want to do that (and plenty of writers seem to do this). So I thought how Reuben, the firstborn, would have felt. What is the big hurt he experiences? When he's seven years old, his mother leaves him. He's the firstborn and oldest. So I gave him firstborn qualities.
Firstborn children often feel they have to be grown-up. They can be overly serious and overly responsible. Maybe not always, but setting Reuben up to have those tendencies is believable. so what lie does he believe? That it's his fault his mother left (very typical), and if he had been a better son, she wouldn't have left.
Starting with this, I envisioned Reuben as a sweet child but a burden to his dad (Jake did not want Leah to get pregnant, which is something Reuben senses). I also decided, then, to make the next child, Simon, be Leah's favorite. That exacerbates Reuben's low sense of self-worth and the lie he believes. If he sees how much his mom loves Simon, he believes more deeply that he's a nothing. This then becomes a repeat of Jake and his father–a son wishing to please his dad but feeling he's failed.
Hence, I tied in with my overarching theme. Reuben's core need, of course, is to have his father love him, and by the time he's an adult, the two of them have worked through some of this and there's healing there. But I created a believable rocky road.
Now Simon has other issues. He's been the loved child of the bunch. So when his mom bolts when he's five, he's furious. I made him a hot-tempered, volatile personality. The lie he then believes is that all women are evil and traitorous. He's so hurt and angry, he goes through life distrusting women.
When his father remarries, Simon wages war with Rachel for years. His greatest need is to have his mother's love, so when he's eighteen and he seeks her out, you can only imagine what happens when his long-awaited dream explodes horribly in his face.
Now Watch Them Clash
Now, when I put Reuben and Simon together in scenes as they grow up together, you can see how their issues will underlie their interaction. You can picture the arguments as Reuben tries to dutifully be a better son to his new mother, whereas Simon tries to sabotage her inclusion in the family every way he can.
Reuben tries to be the responsible big brother, but Simon thinks he's being duped and selling out. Your characters will clash if their core needs, fears, and lies threaten one another.
Then I have four other children in this story, four other intense sets of dynamics introduced. If you recall the Bible story, Joseph is Jacob's favorite, and because he outwardly shows such favoritism, Joey's brothers all hate him. By the time he graduates high school, they are after him with murderous intent and drug him and throw him off a freeway overpass hoping to kill him.
Joey is a bit arrogant and gifted, which makes showing him favoritism all the more easy for Jake. Not only that, he's the love child between Jake and his new wife, and it's expected that merged families will foment some conflict and resentment between integrated siblings.
I hope by sharing this process with you I'm giving you ideas on how to grow and nurture your characters into deep, compelling ones. You need to have your themes in mind, and then work from your protagonist outward.
You want to think about having traits that are common or expected to some extent, like Reuben's firstborn issues. You don't have to have them, but they offer a great framework to work within. Again, think universality.
This week, take two or three of your characters that you've worked on developing (and now have those three components well entrenched) and look at the dynamics between them. How can you make their core needs clash? How can their lies trigger a reaction in the others? Share some thoughts with the rest of us as you process these things.