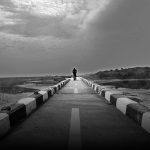 I've been featuring guest bloggers who've had some success with self-publishing, in print and with ebooks. Some have been traditionally published and others have ventured out as indie authors. By having many authors writing in various genres around the world speak about the publishing experience and sharing helpful tips, hopefully their insights and suggestions will smooth out your road to success. Today's guest post is by author James Wilcox from Kansas City:
I have to be honest with you. When I started down the path to becoming a self-published author, I didn't know what I was getting into. I had a completed manuscript, a stack of rejection letters, and an unhealthy amount of frustration. I hadn't really considered self-publishing because I was confident that I would find an agent and sign a book deal. After nearly two years of sending out query letters and sample pages, I realized I was out of options. It was then that I decided to look into self-publishing. I stumbled across CreateSpace, learned about Kindle Direct Publishing and then Smashwords, and decided to take the self-publishing plunge. Although I was excited to put together my first novel and enjoyed learning how to format an ebook, I made a huge mistake. I actually thought that self-publishing meant that I had to do everything myself. I thought I could handle the editing. I thought I could build a compelling cover. I thought I could handle formatting an ebook. I actually thought that I could handle every aspect of putting a quality novel together. Boy was I wrong.
Every Author Needs Help
It didn't take me long to realize that the "self" in self-publishing doesn't mean you have to go it alone. In fact, I learned, the hard way, that every self-published author needs help. As it became apparent that my novel was riddled with spelling, punctuation, and grammar errors, that the cover of the book wasn't as visually appealing as I thought, and that the formatting of the ebook was a mess, I finally recognized that I needed a team of people who actually knew what they were doing if I wanted to sell any books. Although I thought I could edit my own work, I realized that I needed to find an actual proofreader and editor. I needed to find someone who could help me properly format the ebook version of my novel, and I needed to hire a cover artist who could design a cover worthy of my book.
As a first time self-published author who didn't really know anything or anyone in the literary business, I didn't know how to find a proofreader, a formatter, or a cover designer. I decided to start with a proofreader. I started doing research, asked other authors for recommendations, and ultimately ignored everything I learned and selected the cheapest proofreader I could find. Unfortunately, this was my second mistake. Faced with the economic reality of the situation, I tried to spend as little money as I could. I thought that all proofreaders are the same. At the time, I thought this proofreader did a good job, but my readers didn't think so. They were more than happy to point out the mistakes in their comments and reviews.
I decided to start over and did my research again, this time paying more attention to what people were telling me. My second proofer cost more money, but I hoped they would do a better job. Unfortunately, I had to start over again and finally settled on a third proofer, who was finally able to correct my mistakes. This proofer recommended a formatter and another author recommended a cover artist and finally my team was complete.
Building Your Team Before You Publish
Despite the fact that I had already published my second novel and had sold some books, I had my team go over everything with a "fine-toothed comb." With a redesigned cover, a thoroughly edited manuscript, and a properly formatted ebook, I republished both of my novels. I wish I could say that these improvements lead to an immediate increase in sales, but I can't (they stayed fairly consistent between 15 and 40 books a month). What I can say is that these improvements lead to an increase in my sales potential. Gone were the reviews that complained about the writing and formatting mistakes.
Now the reviews actually focused on the strengths (and weaknesses) of my stories and characters, and this is what helps with sales. Although it has taken me almost two years to realize that "I can't go it alone" and to correct the mistakes I made by publishing my work to soon, I now have a team who will work with me to ensure that my next book is as close to perfect as possible BEFORE I publish, not after. Although it is an exciting time to be an author, it is also important to remember that there are more books being published and more competition than ever before. If you want to make your book stand out in the crowd, remember these few simple words: you can't go it alone.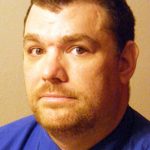 James P. Wilcox is the author of Musings of a Particular Bear: A Poetry Collection and two novels: Sex, Lies, and the Classroom and The M-16 Agenda. James, a former newspaper photographer and writer, is currently a high school teacher in the Kansas City area, where he lives with his wife and three children. James is currently working on his third novel and his first work of nonfiction. For more information about James, go to the author's official website. If you are interested in reading James's work, his title can be found on Amazon.com, IBooks, B&N.com, KOBO, and Sony. Be sure to follow James on Twitter and Facebook!