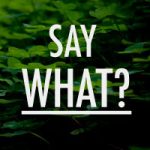 More on commas—are you getting tired of them yet? Commas—sometimes paired with semicolons—are traditionally used to set off adverbs such as however, therefore, and indeed. When the adverb is essential to the meaning of the clause, or if no pause is intended or desired, commas are not needed.
 A truly efficient gasoline-powered engine remains, however, a pipe dream.
Indeed, not one test subject accurately predicted the amount of soup in the bowl.
but
If you cheat and are therefore disqualified, you may also risk losing your scholarship.
That was indeed the outcome of the study.
If you, also, use the word also or too, you, too, should offset those words in the middle of a sentence. Just FYI, Chicago style prefers not using a comma with too at the end of a sentence. I like that rule too. (I just gave examples of all these rules in these sentences, in case you might have missed them. And if you were sharp, you probably noticed that when you refer to a word specifically in its function as a word, you italicize it. Like: I use the word too way too many times in my writing.)