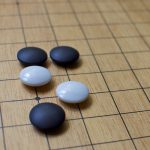 Today's guest post continues the 12-part series I've launched in this new year: asking self-published authors what are the top 5 things they've learned in the last year. Last year I featured numerous guest posts from indie authors who'd been successful, and I noted the diversity of reasons for their success—some completely in contradiction to another's—so I thought it would be helpful to have more authors give their insights into the most valuable lessons they've learned. Hopefully it will help you navigate the convoluted and confusing maze of indie publishing and give you ideas on how best to spend your time so that it produces the results you desire in your writing career.
Today's guest post is from best-selling author Geraldine Solon:
I began writing poems and short stories at an early age of eight. As I grew older, I ventured into other projects and kept writing on the back burner. Yet, it was only in writing that I found true solace and a connection to the deepest part of my soul. This is where I found my calling in writing about love and relationships. Here are the things I learned in 2012 through my self-publishing experience.

1. Control over your work: The best thing about self-publishing is the ability to have control of your work. This doesn't only mean no more agents or publishers telling you to rewrite your first chapter or delete some pages, but having complete control of your title, cover, and when to release your book. You don't have to wait a year or so to release your book, and you can schedule your release right away.
2. Quality is important: Most self-publish books get slammed due to poor quality. If you want to share your work to readers, you need to make sure that you produce a high-quality book. Sad to say, a lot of self-published books lack editing. The best investment an author can make is to hire both a developmental editor and copyeditor. A developmental editor focuses on the bigger picture like plot, characters, voice, setting, and structure. A developmental editor examines the overall context to your story. A copyeditor focuses on line editing, grammar, punctuation, and sentence structure. If you can't afford an editor, it's essential to get connected with a critique group that can evaluate your work.
You will also need a cover artist and formatter. A lot of authors choose to cut corners by not prioritizing their covers. A book cover is your first impression, and having an eye-catching cover will surely attract your reader to buy your book.
If you don't have experience in formatting a book, it's best to hire a company that offers that service. With all the electronic reading devices nowadays, each format is different.
Writing an exciting summary is one great tool to hook your readers.
3. Self-published authors need to market their book: Some authors feel that after they've self-published their book they can sit and relax while waiting for sales to trickle in. To market your book, you need to start thinking like an authorpreneur. Ask yourself what would make your book sell and why would a reader want to buy your book. As a self-published author, you're not only selling your book but building a brand for yourself. You have to be creative in marketing your book and this takes time, hard work, and dedication.
4. Competition is tougher: With fifteen hundred books released daily, what will make your book stand out from the rest? Competition is much tougher for a self-published author who has to rely on her own marketing publicity. With online technology, it's much easier for authors to connect with their readers. With the rise of social media, news travels faster, and now is the best time to be an author.
5. Self-published authors need to be part of a writing community: Self-published authors spend a lot of time toiling away on their computers that when it's time to release and publish their book, they feel overwhelmed. Being a part of a writing community opens doors for your career and allows you to build friendships with people who share the same interest as you. Whether you get involved in a writer's club or an online forum, it's encouraging to note that you're not alone in this journey. The information and experience you will receive is rewarding. This also allows you to share your expertise with fellow writers.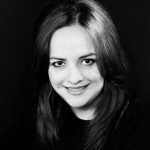 Geraldine Solon is the award-winning, best-selling author of women's fiction and romance novels. Two of her books have been adapted into film. Geraldine is the Managing Editor for Gastronomique en Vogue magazine, event planner for the Fremont Area Writers Club, and assistant with Writing for Life workshops. You can learn more about her work at her website here. Check out her novels on Amazon: Chocolicious and Love Letters.