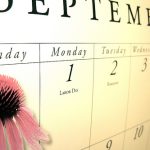 Over a number of months I'll be featuring guest bloggers who've had some success with self-publishing, in print and with ebooks. Some have been traditionally published and others have ventured out as indie authors. By having many authors writing in various genres around the world speak about the publishing experience and sharing helpful tips, hopefully their insights and suggestions will smooth out your road to success.
Today's guest post is by author Gillian Hamer from the UK:
It took a long time for me to make the move into independent publishing. A mixture of stigma and snobbery, I guess. But over the past two years there has, I feel, been a gradual shift in the publishing world. More and more writers whose talents I've long admired shifted over to independent publishing with differing levels of success. Even agents are now finding ways to court the new explosion in independent publishing. The dinosaurs will soon be extinct–wishing they'd bothered to accept e-mail submissions and not only paper-written 12-point Times New Roman font and double spaced with accompanying synopsis and SASE–and the savvy agents and publishers will soon learn to adapt and move with the times.
Making the Move
The reason behind my dramatic change of heart was the birth of Triskele Books–an authors' collective of which I'm a founding member. A group of people who were not only talented writers but also offered a cross section of valuable skills from marketing to creative design to editorial excellence. We all held similar values about the importance of professionalism in every aspect of Triskele, and most importantly we all knew and trusted each others judgement, commitment, and common sense.
When Your Books Don't Neatly Fit into the Slots
On a personal level, I know I write a genre of books that will never be published through the traditional route simple because I choose to mix genres in my writing. I want to write about crime based on historical fiction or thrillers heavy with paranormal influence, and I want to see my stories out there in the big wide world–so my only option is independent publishing. Other benefits are the freedom it allows me in terms of design and marketing, and also the speed with which it's possible to get your book on sale. Don't get me wrong–I have nothing against traditional publishing, but for debut authors it is getting harder and harder to make an impact. I am lucky enough to have an agent who strongly supports my straight crime novels but has made it clear from the start she sees no market for my cross-genre works. And I suppose another small part of me wanted to prove her wrong–perhaps over 11,000 downloads in my recent Amazon free promo may begin to prove my point!
It Doesn't Happen Overnight
Triskele has taken around a year from conception to birth. And for anyone else thinking of going down the self-publishing route, this isn't a bad estimation. I'd suggest taking the longest time to get your books as close to perfection as physically possible. Trust me, there will be a queue of people lining up to point out the dozen or so typos and spelling mistakes that slipped the net–not only editing (which, unless you have the benefit of multiple readers as we have in the collective, I'd really think about getting professional editors involved) but also in the typesetting and cover design. I worked with a wonderful creative designer who did a remarkable job with both cover and typesetting at unbelievable reasonable prices. Anyone looking for quotes, I'd strongly recommend you contact JD Smith Design. (http://www.jdsmith-design.co.uk/home).
 Don't Scrimp on Cover Design
Think long and hard about your cover. An independently published novel should give a strong first impression. What will make a complete stranger in Alabama or Glasgow take a chance on downloading your novel? Think colors, impact, and hook. Work on your USP (unique selling points) and tighten your blurb until it squeaks. Make your novel irresistible.
Think, too, about Kindle–it's where you will no doubt be getting your biggest percentage of sales, so you need an attractive package. How will the cover look in gray and black on Kindle? Remember not only the basic image on a normal Kindle but also the full-color versions will be downloaded onto the new Kindle Apps for iPads and Smartphones. Also, bear in mind you will have to have two types of typesetting–one for paperback and one for Kindle. And always, always, make sure you get a proof copy from your printers before signing off and ordering books. I found out how important this is when my proof copy came through several shades lighter than on my computer, and the gold lettering on the back cover blurb had faded until it was barely legible. It cost an extra £27.00 in set-up fees with the printer but averted a disaster.
Choosing a Printing Company
Choosing a printer is another important decision, one which I'm not going to advise on as I don't have the knowledge. There are numerous self-help manuals to be found on the Internet that were a huge help to me. I can say that for my choice of printer I went with Lightning Source, and other than the cover issue, I've been extremely pleased. It's worth checking out the new offers Amazon has in this regard, which have recently improved. As well as printers you have all kinds of technical bits and pieces to sort, which I was completely clueless again–ISBN registration can be a lengthy and complicated process; American taxation rules need attention.
We were lucky enough to get support from ALLI (Alliance of Independent Authors), who have recently formed to assist authors in many of these issues, and I would really recommend joining the society before you venture down the self-publishing highway.
 Looking Back at My First Year
Having come through the whole process and seeing the books successfully launched at a London party in June, I look back and wonder how I've managed to pull everything off. The thought of going through the process alone does make me break out in a cold sweat. Having constant support at every step of the process has been a huge help. When I've had a low spell, others have been there to console and support, and when others have experienced a wobble, I've been there to offer a helping hand. More than anything I think this is the biggest asset of an authors' collective and probably why more and more authors are choosing this route.
Whichever route you decide to take in order to see your book in print, make sure you try to remember that when things get tough or don't work out, this is a hobby and something you love. It shouldn't be a chore but a huge accomplishment. And the end result–holding that book in your hand–is more than enough reward for all your work.
Host's note: I highly recommend joining the Alliance of Independent Authors as well! I have a link on my home page that will take you there. ~ Susanne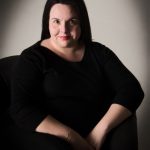 Gillian Hamer was born in the industrial Midlands, are her heart has always yearned for the pull of the ocean and the wilds of North Wales. A company director, she has been writing as a hobby all her life, but after a creative writing course a decade ago decided to take her writing to another level and sought representation. She has completed six full-length novels, split between straight crime and her mix of paranormal thrillers. Gillian is also a regular columnist for the literary magazine Words with Jam, and in that role has been lucky enough to interview a cross section of authors from Ann Cleeves to Michael Morpurgo.
Gillian splits her time between Birmingham and a remote cottage on Anglesey, where she spends far too much time dreaming of being the next Agatha Christie, and can be found walking her Jack Russell, Maysie, on deserted beaches. In her spare time she is a regular theater-goer, avid reader, and curious traveller!
You can buy Gillian's book The Charter here! Be sure to check out her website and her publishing company, Triskele Books. You can also follow her and Triskele Books on Twitter.