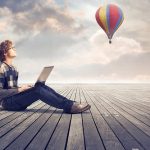 Today's guest post is from Robert Morris:
There isn't a writer who has never experienced a motivational block. Sometimes your mood prevents you from writing brilliantly, no matter how much you want to complete the piece you are working on. Your motivation can be drained away by a difficult rejection, procrastination, or constant distractions you cannot get away from.
If you found yourself in such situation, then it's the right time to start exploring some innovative tools that will keep you focused and enhance your motivation to write faster and better. Check these tools out, and you can come back to thank me later.
1. Keep Writing
The chronic revising syndrome may easily create a blockage and cause you to forget all awesome ideas you had. If you can't help yourself from going back into the text you've written before you complete the whole piece, then this is the right tool for you. Keep Writing will help you focus your energy on the word count and stay away from recurrent revising.
2. Focus Writer
Oh, the torture those alluring desktop icons are causing! You cannot help yourself from opening more and more tabs and checking what's new on the social networks on every five minutes, can you? Focus Writer can help you by hiding all distractions from your computer screen and keeping your mind centered on the content you are writing.
3. Ninja Essays
Editing is a really disturbing task, isn't it? Not all writers can have a personal editor to watch their backs, but we can all use professional editing services for an affordable price and get our materials in perfect shape before publication. Ninja Essays is the right editing and proofreading site to use if you can't stand correcting your own work.
This is a fun but effective tool that will add some excitement to your writing. It enables you to set a number of words (you can choose 500, 1000, or even 100 if you really love kittens), and you will see a picture of the cutest kitten whenever you reach that goal.
Oh, you don't like kittens? Then you surely like bacon, so you can use the "Written? Bacon!" tool.
5. Penzu
Do you love ordinary handwriting but hate the process of retyping the words in a digital form? Penzu will bring your computer screen as close to a notebook as it gets. The familiar paper-like feel will keep you happy and motivated.
6. 750 Words
Are you too busy to complete 750 words a day but still want to stay committed to that cause? This tool will help you reach your aim by challenging you to complete this daily word limit and motivating you with a fun point-based system.
7. Cold Turkey
This tool will keep you away from Facebook, Twitter, Amazon, Gmail, and all other distractions while writing. With Cold Turkey, all interferences will be temporarily blocked, so you will be forced to use the time you have for actual writing.
8. Write or Die
This tool enables you to set a target word count and the time you give yourself to achieve that goal. If you don't manage to cope with the challenge, the content will unwrite itself. You can choose the Kamikaze or Startle mode and have fun if you manage to tame the paranoid thought of losing everything you've written in the given time.
There Is a Solution to Every Motivational Crisis
Keeping yourself motivated is crucial if you intend to finish the book/paper/article/research project any time soon. Instead of complaining about the pressuring deadlines, you can start using the right tool and get to business. The above-listed tools and websites will spare you from conducting a thorough online research, so you can use that time to do some serious writing.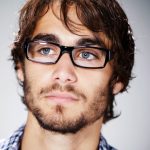 Robert Morris is a digital thinker, believes that his greatest assets are his insatiable curiosity and his ceaseless love for learning. His love of start-ups and all things tech began at NYU, where he studied literature and psychology. Circle Robert on Google+!