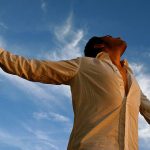 Today's guest post is by multipublished author and writing instructor Cathy Yardley:
Are you a closet fiction writer? Have you been playing around with a story for months—maybe years—but you just can't seem to get it on paper? Or have you been trying to complete it, only to get sidetracked and stall out, time after time? In my experience, most resistance to writing a novel falls into the four following camps:
"I don't have the time to write."
If you're like most closet fiction writers, you've got a day job, a family, a busy social life. If you have been hesitant to identify yourself as a novelist, writing and finishing your story probably takes a back seat to the other pressing concerns in your life. You may feel guilty spending time on something that seems so "selfish." Or you might simply reach the end of each day wondering where the time went.
Quick solution: For one week, track your time. I had a coaching client do this exercise and she discovered she was spending literally seventy hours a week in the office! See what you're committing to, and where you might be wasting time. Then, look at what you can pare back, and when you can get some pages done. Until you set some definite time to write, it won't happen.
"I'm too exhausted to write."
This issue is closely related to the time issue. If you've overcommitted yourself to the point of exhaustion, not writing may be the least of your issues. You may be headed for burnout without realizing it. A different client felt disappointed in herself for not completing her novel. Then she realized that she was taking care of two small children while working a day job—she was on the go from six a.m. to almost midnight. Of course she was too exhausted by the end of the day!
Quick solution: Take a realistic view of your commitments and schedule. Cut back on things that you don't need, or don't enjoy, even if it means some unpleasant confrontations. Come up with some compromises, or delegate. Most importantly, create dedicated time for replenishment. Even if it seems to take time away from writing, it will refill your creative well—which means you'll write more effectively even if you have less time to spend. Many students take a week off before getting back to their projects after doing these exercises, only to find the words flow much more freely after they take some time to rest and reconnect with why they liked the story in the first place.
"When I try to write, I can't."
This is fear, also known as "writer's block." It's the most prevalent and pernicious of the obstacles to completing a novel, often disguising itself in time wasting and overbooking. Whether this fear manifests as avoiding writing entirely, polishing the same scene fifty times but never completing anything, or even simply staring at the blank page, it needs to be addressed before you can complete a novel.
Quick solution: There is no true "quick" solution, but there are techniques that will help you work around fears that lock up your creativity and writing drive.
Journal: Use a meditative state to write out what you're really afraid of—and what the payoff is for not writing. Then see if there's a way you can compromise, to get the writing done without the fear stopping you. For example, if you're afraid to write because you think people will judge you, write down the negative consequences for not writing (beating yourself up for not finishing, being driven crazy by the story idea, etc.) and then come up with a solution and affirmations that helps ease the fear. For example: "I will only let people that I trust will be kind read it first. I'll go slowly. I just want to get the book done. I can always fix it in revisions."
  Use Write or Die: This online or desktop application encourages you to write without focusing on your internal critic by using negative reinforcement: every time you stop typing, either your monitor will glow red, an annoying sound will start playing, or (in "kamikaze" mode) your words will actually start being erased.
Join an accountability group:There are plenty of online groups to check in with, although I find a face-to-face group especially helpful. If you swap work, just the accountability of people expecting pages is usually enough to keep you typing. Just make sure they are compassionate and encouraging—if you've got fear issues, now is not the time for a tough-love boot camp.
Participate in something like National Novel Writing Month: This provides a game-like, competitive aspect, as well as group support and accountability. It also celebrates completion rather than perfection.
Get a "crazy check" from a beta reader: When you are frozen by fear, you've lost all perspective. Handing it off to someone whose opinion you trust will help give you some space and some useful feedback and prevent you from blowing your concerns out of proportion.
"I have no idea what to do with all these notes."
Maybe you have a jumble of thrilling scenes, snippets of wonderful dialogue, and sketches of fantastic characters, but you have no idea how to transform those random pieces into a coherent storyline. You've got the time, the energy, and the motivation, but no direction. This suggests you have a problem with your process. Maybe you haven't finished a novel before, so you're in uncharted territory. Or maybe you simply haven't identified a system for writing that works for you.
Quick solution: Write out your plot points. You may recoil from the idea of writing a full scene outline, thinking that you'll lose all the fun of discovery if you know how everything's going to turn out. That said, unless you at least have the structure of the character development and an escalating conflict, you're going to have a tough time compiling your bits and pieces of a novel into a compelling whole. Just writing down the major turning points will give you something to aim for and confidence that your story is structurally sound, while still providing you with plenty of room for exploration and surprise.
Write that novel this year
There is no feeling like finishing a novel. Even if you never publish it, it changes you as a writer and a person. When you complete a novel, it inspires you. What do you feel is your biggest obstacle to writing that novel? Please share in the comments!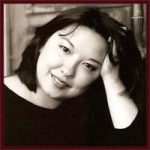 Cathy Yardley is the author of seventeen novels, published with Harlequin, St. Martin's, and Avon. She is also a teacher, editor, and writing coach at RockYourWriting.com. Sign up for her free e-course Jump-start Your Writing Career, and check out her ebooks on plotting, revising, and writing, as well as her novels, by visiting her Amazon Author Page here.
Featured Photo Credit: Toni Blay via Compfight cc