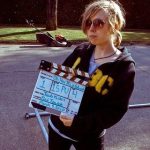 Today's guest post is from Mike Monaco, of Author's Marketing Pro:
Blockbuster movies based on books, such as The Hunger Games, make authors think about how they too can turn self-published books into movies. The studio trend towards self-published material is something savvy authors can capitalize on, if they hope to see their stories on the big screen.
At Author's Marketing Pro, I work closely with both authors and movie producers. Instead of focusing on New York Times bestsellers, movie studios are increasingly interested in self-published material. Both Wool by Hugh Howey and The Martian by Andy Weir were self-published books later sold to Twentieth-Century Fox to be turned into movies. These books garnered the producer's attention by first becoming bestsellers on Amazon.com.  It was only after this that they became New York Times bestsellers.
Know Your Audience
Aside from having an original and compelling story, the best thing an author can do to increase his chances of attracting studio attention is to know his audience. For example, authors of children's books should consider their target audience when marketing their book. They should focus on factors proven to increase book sales—emphasizing cities with a large population of children and parents of a certain income and education level. They could create a partnership with a toy store that sells children's books. This kind of product placement will increase their chance of sales because it allows them to better reach their readers. Similarly, finding the right producer for specific content is the key to success.
When I worked in the literary department at The William Morris Agency, we complied lists of studios and producers and noted which type of content they produced. Every time a client wrote a script or a book, we used this list to match the content with specific producers and studio executives who produced similar content. Making a list is not enough; it must be updated frequently because tastes and trends often change.
At Author's Marketing Pro, we make it a point to hold weekly meetings with studio executives and movie producers to stay current. Studio tastes often change—most are dictated by behind-the-scenes trends in Hollywood. For example, one month we received two separate requests for female driven action pieces from Fox Studios. Although these producers specialize in the action genre, they were looking for something very specific—Taken with a female lead and a female Captain Phillips—because these types stories had been selling well. This relates back to the idea of knowing which audience and studios will be most receptive to each genre. Authors should do their research to increase their chance of success.
Get Connected
Having a good inside connection to the movie studios will also increase chances of selling the book to a studio. But even that is not a guarantee; movie studios receive tens of thousands of scripts each year. Most sales are dictated by the current market environment—passing fads and popular trends play a large role in what studios want to produce and when. In boils down to a numbers game. The most useful thing an author can do is to market their work specifically to studios and producers that produce similar content.
Authors should not create material for a specific studio; instead, they should find the right studio for their material. Most studios prefer to work with creative content in its original form, which allows them to take cinematic liberty with the work. Most producers buy the movie rights to the book and hire a professional scriptwriter or a team of screenwriters to better tailor the story for the silver screen. For example, Fox Studios hired T. S. Nowlin, Noah Oppenheim, and Grant Pierce Meyers to write the screenplay for James Dashner's The Maze Runner. Clearly, writing a screenplay to accompany a book is not a useful endeavor for authors hoping to sell their books to movie studios.
Be Prepared; Be Persistent
Instead, authors can increase their success rates by marketing their work to movie studios and producers with similar content. Authors should not take rejection personally—it is a numbers game, and there are many factors involved. Unfortunately, many clients I have dealt with throughout my career give up before they even start. Authors should be prepared to face rejection while at the same time maintaining confidence in the value of their work.
Just as having a New York Times best seller does not guarantee success in Hollywood, being self-published does not exclude authors from the movie world. Now more than ever, producers are open to buying self-published books. For example, Hugh Howey's book Wool started as a 99-cent e-book but eventually made his career. Although it may seem like a pipe dream, smart self-published authors can successfully sell their work to top movie studios and see their stories played out on the big screen.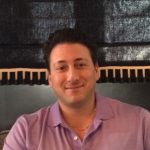 Mike Monaco is Managing Partner of Author's Marketing Pro, and holds a BA from University of Pittsburgh and an MBA from the University of Southern California. His background is talent representation having started his career in the motion picture literary department of the William Morris Agency.  He specializes in helping authors, screenwriters, producers, studios and talent find their audience. Read more about Mike at his Facebook Page.
Feature Photo Credit: Arbron via Compfight cc