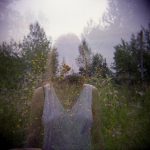 Today's guest post is by author Cari Bennette:
In the pursuit of their writing careers, many writers disregard the option of ghostwriting because it may seem to offer less status or nobility than other forms of writing. In fact, ghostwriting can be a serious and inspiring profession with many benefits.
What about the Fame?
Many aspiring writers dream of the day they see their name on the cover of a book. Though certainly an attainable dream for anyone with the courage and stubbornness to stick it out, many published writers can tell you that getting published can be a long and hard slog through uncertain terrain. The writer Anne Lamott advises her students that "the odds of their getting published and of it bringing them financial security, peace of mind, and even joy are probably not that great. Ruin, hysteria, bad skin, unsightly tics, ugly financial problems, maybe, but probably not peace of mind."
In other words, publishing isn't all it's cracked up to be. However, if you'd like to publish your own work but don't have the credibility to get the attention of publishers yet, ghostwriting can be a way to get a foot in the door by making connections with those who already have publishing know-how while building your writing portfolio.
 What about the Money? 
Few people endeavor to write because they think it will make them rich. Writing, like any other art, is very often a labor of love. But that doesn't mean that you can't make a living doing it. Companies who hire ghostwriters to write blog posts and articles often pay better than those who offer a byline. Also, the volume of available work is higher when taking on ghostwriting projects than when focusing on your own ones. In fact, on average, ghostwriters get more work and get paid better than writers working under their own name.
Ghostwriting Books 
Though writer Laura Cross estimates that as much as 80% of all published books are ghostwritten, the book market is much more limited for new writers than Internet ghostwriting. Ghostwritten books can offer some very intriguing opportunities to writers. Hollywood stars, politicians, or leading researchers in their fields often hire ghostwriters because they don't have the time or skill to write. These projects are the holy grails of ghostwriting: you can be granted the access to the personal lives of famous people or can have the task of relating the ideas of leading physicians, financiers, or other professionals.
Writer Andrew Crofts, who wrote more than eighty books as a ghostwriter, describes his incredible career in an interview for The Guardian: "Behind the title of ghostwriter, I could converse with kings and billionaires as easily as whores and the homeless, go backstage with rock stars and actors. I could stick my nose into everyone else's business and ask all the impertinent questions I wanted to. At the same time, I could also live the pleasant life of a writer."
Ghostwriting Blog Posts and Articles 
There's much more work available to new and unestablished writers in Internet ghostwriting, and this is where you're most likely to start. Many companies hire writers to create quality ghostwritten content for their websites and blogs. Though not as glamorous as writing the biography of a famous actress, rock star, or politician, ghostwriting quality blog posts and articles can provide a steady income, build your writing credibility, and lead to future writing opportunities either in ghostwriting or in independent projects.
It's a Done Deal 
Being a writer often involves untold and unpaid hours of hard work on a project with an uncertain future. Many unpublished writers are only able to write in their spare time while dedicating the bulk of their waking hours to other careers. Not so with ghostwriting. Ghostwriters are hired to work on a specific project in which the theme and direction are generally well defined, and the pay is certain. Best of all, though, is that your job is writing.
No More Writer's Block 
Writer Steve Merrick had this to say about writer's block: "I have found that repeatedly hitting my head with a mallet doesn't help at all, so I am open to suggestions." Creating a world as a fiction writer or finding the right angle as an article writer can be a daunting task that results in creative paralysis.
Ghostwriting projects provide the themes and sometimes the guidance on what to write. And that can take the pressure off, compared to creating from scratch. As a ghostwriter, you may actually find yourself writing more and better than when left to your own demons. Whether you opt to become a ghostwriter as a career or move on to publishing your own projects, ghostwriting can provide the basics you need to build confidence and develop good writing habits.
Where to Start?
If you've already had some of your work published, compile a list of writing samples to give clients an idea of your style and areas of expertise. If you haven't published anything yet, put together samples of your best private blog posts or articles.
Whether you're seasoned or just starting, there are many online writers' forums and freelance sites where you can find job postings for ghostwriters. The big freelance sites like oDesk and Elance offer a very broad database of opportunities. It may take time to build a profile and sort through the list of postings to find ones that are suitable to your skills and pay a decent fee.
Craigslist also contains postings for freelance writing gigs. Some smaller, more specialized writers' sites include Freelance Daily, Journalism Jobs, Morning Coffee Newsletter, MediaBistro, BloggingPro, and Problogger Job Board.
Again, it takes time and effort to sort through the postings and determine which ones might be right for you. Take your time and don't be discouraged. Keep casting the net, and eventually you'll catch some fish.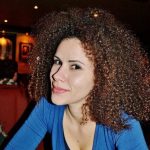 Cari Bennette is a freelance writer with four years' experience in ghostwriting and a long-carried dream to become a fiction author someday. She is a current content writer at JetWriters and collects materials for the setup of writing education blog for young students. You can connect with her on  Facebook here.
Feature Photo Credit: Olga Ignatyeva via Compfight cc