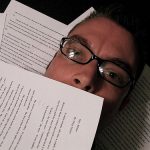 Today's guest post is by Jen Scott, associate editor at Firewords Quarterly:
One of the most rewarding parts of my job is that it affords me the opportunity to discover tremendous writers. On a personal level, showcasing their imagination and skill provides endless satisfaction. Some have been writing for years while, for others, I am the first editor to accept their work. Age is of no consequence: often a person's first publishing success comes later in life, yet I have also eagerly published those who are still at high school. Moreover, some writers provide a long list of previous credits in esteemed magazines but are ultimately rejected, while others include a short, unassuming line of introduction and totally blow me away.
While there is no hard-and-fast formula for making a successful submission, time and time again I see writers with great potential falling into the same traps which lead to rejection. Here is some advice on how to avoid these common pitfalls.
Here are some tips for writing a winning short story:
Be original. Magazines receive a lot of clichés and stock plots/characters. Don't base your characters on those from a great novel or the last movie you've watched.
Be subtle. The phrase  "Show, Don't Tell" is overused yet relevant. Your readers are intelligent people; they can work things out. This is an obvious part of the writer's craft, but it is surprising how many times people slip up in their eagerness to convey their meaning.
Grab the reader instantly and make sure they're engaged. There is no time for scene-setting of the verbose nature often seen in novel writing. Even if your story is ultimately superb, a slow start could make the difference when you are on the editor's table as they make the decision to "cut."
Go out on a high. There's nothing more frustrating than getting excited about a story, only to be let down by a weak ending. Really think about what the reader is left with at the end. And remember, this does not always mean squeezing in a twist or surprise. While these can doubtlessly be effective, equally as effective are those endings that leave us with food for thought or are rounded off in a satisfying (and perhaps sometimes predictable) way.
Don't be scared of a happy ending. It is all too easy to think that being memorable equates to being dramatic and depressing. Often a funny or feel-good finish is just as powerful.
Edit ruthlessly. Every word counts in a short story. As with our third tip, this is where short stories really do differ from the world of novel writing, in which the careful construction of atmosphere is key.
Proofread your work before submitting. Better yet, ask another writer or an editor to do this. Silly errors seriously call into question your ability as a writer and automatically put the editorial team off your work. They don't have time to look past silly errors at the wonderful ideas contained within.
All finished? Reread your work to ensure that your writing makes sense! At least one in ten submissions that I read are not completely coherent but contain worthwhile material. The reason for this is most likely the hours of work that writers put into their stories, honing them to perfection. With such close attention, it is easy to lose perspective. Once completed, leave your story, step back, and view it through your reader's eyes.
Tips for the submission process:
Research the journal you are submitting to and follow the guidelines. These can often seem long-winded, but are designed to save both you and the editor time. If, for example, they have a word limit on the length of the short stories they accept, they will not consider any longer pieces, and you are wasting your time. Some magazines take an eclectic approach; others favor a certain style. Unsure? A quick read of the magazine in question will surely set aside any fears and, again, saves wasting your time.
Send simultaneous submissions if it is allowed by each publication you are interested in. If a magazine receives a high volume of submissions, then it can take a few months to hear back from them. In this case, you don't want to miss out on another opportunity as you await a response.
A word of warning though: don't spread your submissions too far and wide. Choose carefully and in stages. If you submit a story to fifty publications, you have to go with the first to pick it up. Cherry-pick your favorites first, then move on to magazines you are less interested in.
Inform the other publications immediately if you are picked up. It is always an extremely difficult decision to cut out great pieces of writing in favor of those we feel are slightly stronger. Don't let someone else be rejected and miss out on publication.
And finally: when you are rejected, don't get downhearted or stop trying. There are many reasons for an editor rejecting a piece. Whatever you do, don't reply or argue, especially to personal feedback. Any specific advice given by an editor will have taken time and effort, and will have been written purely with the intention of helping you. So gather all the tips you can, then relax and enjoy the creative process. Who knows what successes your next endeavor will bring.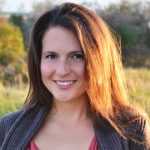 Jen Scott is associate editor at Firewords Quarterly, a new short story and poetry magazine which loves discovering new writers and enhancing their work with striking illustrations. She also enjoys writing fiction of her own as well as blogging about topics such as "Why Your Rejection Letter Means Nothing". Firewords Quarterly can be found online here and on Twitter. Follow Jen Scott on Twitter here.
Feature Photo Credit: greg.turner via Compfight cc