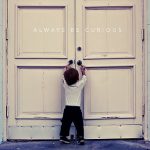 Last week, Mark Coker, founder of the eBook distributions site Smashwords, posted a blog summarizing his company's performance over 2011 and made some observations on the explosive trends happening now in the eBook world. Coker started Smashwords only four years ago as a means to change the way books were published, marketed, and sold. He says, "I believed authors should have the freedom to publish directly to their readers without the interference of publishing gatekeepers. My ideas were not unique. The great Dan Poynter has been evangelizing the virtues of self-publishing for over 30 years."  Now, at the end of 2011, Smashwords has more than 92,000 titles published, up from 28,800 at the end of last year.
Up until recent years, authors who self-published were pooh-poohed. They were considered the losers–those who, because they were amateur, untalented writers, could not land a "real" book deal with an established publishing house. And yet, no one in the industry would ever deny there had to be tons of talented authors and great books "out there" waiting to be discovered. Unfortunately, just having talent and a great book has never guaranteed an author a publishing contract. And up until recently, without a publishing contract and the dollars of a publishing house spent in marketing and promoting their novels, authors really had no options available to see their books in print and be considered authentic writers with a novel worth reading. A really frustrating and annoying situation we authors have had to live with for, like, forever.
Give Me Respect
Here's how Coker puts it: "When we launched in early 2008, many writers viewed self-publishing as the option of last resort. Self-pubbed authors were often ridiculed as 'vanity' authors, and much of the most vitriolic criticism came from fellow writers. We don't hear much of that anymore. Self-publishing is finally earning the respect it deserves. Today, self publishing is the option of first choice for many first-time authors. Previously published authors–the backbone of Big Publishing–are also wading into the indie waters. Most start with their reverted-rights works. Then they catch the indie bug and release unsold works, and then they move on to original first releases. You might think of it as a graduated progression toward enlightenment that starts with baby steps before the big leap. More will take those first steps in 2012, inspired by other successful indies, possibly inspired by you."
Coker says independent eBook publishers have proved they can out-publish, out-compete, out-distribute, and outsell the large publishers. "Look no further than the bestseller lists at major retailers to see how the indie insurgents are scaling the lists. A few have even landed in the NY Times ebook bestseller list. We'll see more of this in 2012."
Now a Respectable Option
I have no doubt he's right. I know one author friend who could not sell one of her novels to any of the traditional publishers that had previously bought and published (many) of her other novels. Because this one wasn't just quite right for their line, she decided to list it with an eBook distribution company that was a good fit for her genre and style. She now enjoys a revenue of about $1,500 a month from her eBook sales for just that one novel–without doing any major marketing or promoting. Granted, she already has a following, a fan base that knows about her, and that has a lot to do with her good sales. But had there been no option like this to sell her book as an eBook to a widely receptive audience, with multiple electronic devices out there on which to read her novel, that manuscript would still be sitting in her computer impotent and undiscovered. Since we authors want nothing more than to get our books out to an appreciative audience, the ability to easily upload our novels onto a reputable distribution site that will get our book into dozens of eBook catalogs around the globe is very appealing.
Coker says, "We're witnessing a publishing renaissance that will lead to more readers, more reading, greater literacy, and greater and more amazing published works than could ever have been realized under the old gatekeeping system . . . There's never been a better time to be a writer. The opportunity to reach readers with words has never been greater. Against this backdrop, you might understand why I'm so excited about the future I see."
I'm excited too, and I hope you are as well. In subsequent weeks, we'll look at more trends, more ways authors can get their books out there, and some innovative ideas as to how to build a fan base of real fans. Stay tuned!
Is it over for book publishing? Listen to this talk! Touching on epublishing and traditional publishing, Booktrix CEO David Wilk's presentation is a great eye-opener for those of you interested in publishing your own writing. He touches on being connected with social media, specific companies to look at for epublishing support, pricing considerations, planning, Amazon, what is best to epublish and why epublishing is generally a good thing for authors: