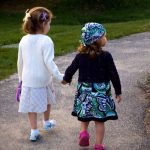 Today's guest post is written by editor Megan Harris:
You did it! You wrote "THE END" and have finally finished writing your book. Completing the story you have worked hard on for months or even years is quite a feat, and now comes refining it to self-publish or submit to agents if choosing the traditional publishing route.
When it comes to selecting a critique partner for your book, it's important to find one you can develop a rapport with and depend on to provide constructive, thorough feedback. You have likely looked your story over and know it from front to back, but having another set of eyes look it over could reveal mistakes even the most skilled writer may miss.
One mistake many authors make is to work with a close friend on thorough review for their books. While you may initially think you can separate your personal feelings from professional business, there are a few reasons you might choose not to work with your friend on your novel.
This doesn't mean you can't become friends with a critique partner. On the contrary—critique partners are great friends to have on your side for feedback and support. However, if you don't have the ability to separate your personal and professional relationship when receiving feedback, it may be better to rely on an acquaintance or a reference from another writer for help.
What Is a Critique Partner?
If you're unfamiliar with critique partners, they are frequently used in early stages of review to provide feedback on a manuscript. Many writers work with other writers and trade work in exchange for feedback, thus forming a critique partnership.
This relationship differs from working with an editor in that writers typically provide the feedback as a courtesy to one another and may identify elements of the story from a deeper level. While editors often look for grammatical errors and sentence structure line by line, critique partners provide holistic feedback the writer can apply when refining the story.
Challenges of Working with Friends as Critique Partners
If a friend offers to be your critique partner and you are unsure if it's a wise step, it may be best to go with your gut. Only you can decide if the relationship can withstand the critique and changes to your book.
Consider the following if you do decide to work with a friend as a critique partner:
A friend may be afraid to hurt your feelings or ruin your relationship. One of the most critical problems writers face when a friend becomes a critique partner is separating personal feelings from the task at hand—which is to improve the book. A friend might feel the need to tread lightly and be encouraging, but when it comes to making major changes, she might worry the feedback could harm your relationship for the long-term.
If you and your friend can come to an agreement to separate your working relationship with your personal one, then proceeding from here is possible. However, if you begin to work together and find it's too difficult, stop and salvage your relationship, then look for another critique partner with whom you don't have these personal dynamics.
A friend may not be objective. Working with a friend can lead to problems with objectivity. A critique partner must pinpoint major flaws, and a friend's emotional ties to you may cause her to overlook crucial aspects of your plot, character development, and content structure. A friend may try to be "nice" and keep the story as is or make minimal changes when the book has major flaws that, when published, readers will notice.
On the other hand, the advice from a critique partner who does not fear the fallout that could come from honest, open feedback may be difficult to take, as many writers claim to have thick skins but may take the criticism too personally. If you think you can stomach the advice from an experienced critique partner, you might consider choosing such a person over a friend.
A friend may have other contingent relationships to consider. Does your critique partner have ties to your family, your spouse, or other close friends? In providing feedback and reviewing your novel, she could be afraid of how the changes she proposes affect those relationships. For example, if your friend knows your spouse and your spouse asks, "What did you think of my partner's book?" she could fear giving an answer that may jeopardize that relationship. Moreover, she could worry word of her honest feedback might get back to you, which may or may not match up with what she told you.
When you work with a critique partner with no personal ties to people you are close to, other relationships you have are less likely to be affected.
Friends as Supporters of Writers
If you decide to work with a friend as your critique partner, keep in mind the challenges you may face in your relationship and have an agreement in place to separate your personal feelings with the changes suggested for the book. If you decide not to work with your friend, however, she can still play a crucial role as you build your marketing strategy and begin selling your book.
There are a number of ways friends can be of help:
Provide beta reading and feedback about likes, dislikes, themes, etc. Many writers work with beta readers at the onset of their project in order to identify general flaws as well as themes they may use in a book club guide at the end of their novel. A critique partner is similar to a beta reader, but beta readers are more likely to be friends, fans of your work, or other people who enjoy reading but may not respond on a deeper level of content review the way a critique partner would. Asking your friend to act as a beta reader still allows her to be part of your process in a helpful way.
Act as a brand ambassador and hype up your book before launch. If you have a friend with an extensive social network, ask her to talk about your book to others and get people excited for its release. A friend with community ties may also help you make connections with local libraries, book clubs, schools, and other organizations that could fall under the demographic you would like to reach.
Provide reviews after publication. If your friend enjoyed the story, ask her to leave feedback and provide a review on Goodreads, Amazon, or any place books are sold and allow reviews. If your friend is tech savvy and has a blog, a review on that blog with links back to your website could also help with promoting.
Act as a cheering squad when the process becomes difficult. Let's face it—writing is tough work! Having a friend close by to vent to, talk to about the challenges you are experiencing, and share successes with can make the experience more enjoyable. If you feel your friend can provide a good shoulder to cry on or a high five to lift your spirits, talk to her about being a supporter for your books.
It's not completely outlandish to work with a friend who takes on the role as a critique partner, but your relationship may take a toll. Only you can decide what's best for your situation, and enlisting the aid of an experienced critique partner, one with whom you have an amicable relationship but can trust to provide quality work regardless of feelings, may be a desirable route for improving your book.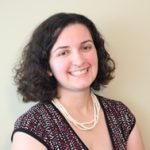 Megan Harris is an experienced independent editor, formerly with Evolved Publishing. She currently provides editing services to self-published authors and small businesses seeking her expertise. Connect with Megan on Twitter or on her website, which includes a blog with writer resources and her thoughts about editing.
Feature Photo Credit: hlkljgk via Compfight cc