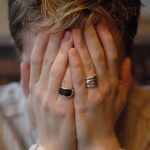 Today's guest post is by blogger Ben Galley, and he's writing on a topic that is hot right now. Check out his insights and feel free to share your thoughts in the comments.
It's a sad truth, and one that is almost immediately apparent to most, that self-published works can be immediately dismissed due to their origins. From readers, to blogs, to bookshops, the word self-published is often greeted with a grimace and a groan. Some of you may not have experienced this yet, but I guarantee you will in time. But why is this reputation such a notorious one? And, more importantly, what can we do to escape it?
 Cheap and Quick Doesn't Mean Lousy
There are two main foundations to this reputation. The first comes from the very roots of why there has been such an "Indie Boom"over the last few years. Self-publishing is cheap and quick, and in any industry, this doesn't often mean quality. This has had a deleterious effect on the rest of us.
In a nutshell, one of the reasons for this stigma is the high volume of low quality, rushed self-published works available. The large majority of readers will be unforgiving of books with no proper editing or a cover made in Word. It's painted a poor initial view of us. Notoriety results. A bad reputation is a hard one to shrug. For readers who may have simply tried a few indie books in the past and been consistently disappointed, they are unlikely to try again. The same goes for reviewers.
 No Quality Controllers
The second reason is due to the publishers, though not directly. One of the big issues surrounding self-publishing is the idea of curating. This is the idea that within the book industry publishers are the curators of quality. Ideally, they decide what is good enough to go to print, and discard what isn't. Whether or not this works in reality, some readers simply trust publishers to be stamps of high quality. Self-publishing has no such process, and because of that we've been dubbed the new slush pile. Because we lack this "quality stamp," readers unfortunately view us as a risk, and not worth spending the money on. Combine this with the misconception that self-publishing is simply Vanity Publishing: a last resort to rejected authors, authors that therefore must not be very good at what they do, and we've got a community that thinks all self-published books are substandard. Who would want to buy a book by a rubbish author? This, combined with an already shaky reputation, has caused many readers, reviewers, press, and bookshops to close their doors. Many for good.
This is simply untrue. So what do we do about this? Do we campaign? Do we street march? Speak out? No, the simple answer is this: We attain quality.
 A Turn for the Best
The good thing is the tide is already turning. We are seeing Indies encroaching on the best-seller lists. We are seeing reviewers amending their policies. We are seeing dedicated blogs and sites curated by voracious readers of Indies. People are beginning to see that the lack of so called publisher-curating can actually allow fresh and new writing. The opinions are beginning to change. How? Because we are now working to avoid these stereotypes. And we are working HARD. Here's how:
We Are Raising the Bar
The tide is turning thanks to authors raising the self-publishing bar higher than ever before. As M. J. Rose, best-selling author and owner of AuthorBuzz.com, said in a recent HuffPost article: "Self-publishing shouldn't be an excuse to not do the hard work." Thanks to the technology of the last few years, self-published POD books are now almost indistinguishable from those that come from the offset printing of the publishers. It's now possible to attain their level of quality, and even go better, so why don't we? Now that it's possible, we have no excuse!
 We Are Forking Out for It
Professional services will cost. To stand out and make sales, cutting corners doesn't cut the mustard any more. The Indies that are standing out are the ones teaming up with professional freelance editors, the ones who are learning new skills and paying for courses, the ones who are working closely with the designers from publishing houses, the ones that are hiring marketing expertise.
Yes, we should be cash-conscious and try to publish on a budget so that we can ensure a good return. But using that logic, it's also wise to pay for quality, so that we can reap the benefits later. Quality is our best sales point after our writing. I'm not talking thousands here, I'm talking hundreds at most. Shop around and be wise. If you find a cheap route, such as crowd-sourcing or crowd-editing, then just make sure the reduction in cost hasn't reduced your quality.
 We Are Using Our Readers
I don't believe that quality belongs solely to the publishers. There are a lot of good writers out there who don't get a contract, and it has nothing to do with their writing. They can be rejected for a whole host of reasons.
Whatever you write, your readers are now your best friends. Curating now belongs to the reader. Russell Grandinetti, top Amazon executive, said this in the NY Times: "The only really necessary people in the publishing process now are the writer and reader. . . . Everyone who stands between those two has both risk and opportunity." Take from that what you will, but what I take is that your readers now have the power to influence other buyers far more than any other factor, be it a publisher's logo or other.
Readers are now the curators of quality. People are quick to champion a good book, and many, despite those I spoke about in the first part of this post, don't care where the book has come from. They just want a good read. Couple that with a crowd of intuitive rating, review, and comments sites such as Goodreads, or the ability to rate and review directly at retailers like Amazon, and we see readers being responsible for pushing quality to the top.
Our readers' thoughts are now our quality stamp, and their thoughts rest solely on the quality of our books. Understanding that is key!
 We Are Debunking the Myth
Lastly, we are eager to share the fact that we are self-published. For those of us who spend time and money on quality, self-publishing is not a curse word, or a slur, or detrimental term. When I'm at a signing and somebody picks up my book and remarks on how good it looks or feels, and when they looked shocked as I say "self-published," I get a smile. I'm passionate about telling people what I've done and why because I believe, reader by reader, I'm quashing the stigma. I see other authors doing exactly the same and it makes me very happy indeed!
As more of us raise the bar, we need to be vocal about who and what we are. That way more and more readers will change their minds. Reviewers will amend their policies. Slowly but surely, the tide will change for good.
 How to Achieve Quality
Here are a few tips for attaining quality.
Because everybody has a different view of what is and isn't quality, always emulate the best, not just the best sellers. Examine the award-winning authors and covers artists and see what has made them examples of quality.
"Quality" means the writing too, not just the editing and the cover!
At the point you think you've edited or tweaked enough. Step back, and then go over it all once again.
With new works or rereleases, use your existing readers and fans to give you frank feedback.
While examining the best, also examine the worst. If you see a bad review pertaining to "low quality," go and have a look. It's best to learn the don'ts as well as the dos.
Constantly ask the question: "Is this book professional enough?" Holding your book side by side with your idea of ultimate quality can be a good idea.
Thanks for reading, and lastly: Don't be an Indie that contributes to the stereotype. Be an Indie that is an ambassador of quality.
Ben Galley is a young author from sunny England, and a writer of fantasy and tall tales. Author of the epic and dark Emaneska Series, he has two books to his name, and there is soon to be a third. At twenty-four, he might just be the youngest self-published author in the UK. He is a regular speaker, and blogger on everything fantasy and self-publishing, and has just launched a self-publishing, writing, and marketing site called SHELF HELP. You can also find him lurking on several social media sites. It's wise not to encourage him.