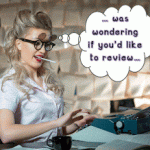 Today's guest post is by top Amazon reviewer Gisela Hausmann. This content originally ran on the Huffington Post, and it is reprinted here with her permission.
The day before yesterday, I received an email asking me to review an indie author's book. Somewhat ironically, this request email stated, "As you liked (title of book), you might also love my newest book, (title), because it's in the same category as the book you already reviewed . . ."
I remembered the book I supposedly "liked." I didn't like it at all; I had awarded it with a negative review.
Obviously, this indie author made a mistake; most likely, because he rushed trying to find as many top reviewers as possible to whom he could offer his book "in return for an objective and unbiased review."
Desperately Seeking Reviews
Seeking reviews from Amazon top reviewers is a common practice among indie authors. Since only about one percent of readers review the books they read, indie authors, who don't have a huge marketing budget, try to build up the number of reviews their books receive by asking top reviewers like me to read and review their books.
In doing so, indie authors' marketing skills are ahead of Fortune 500 companies'. Today, eight out of ten customers consult online reviews when making the decision to buy. Trying to get as many reviews as possible is the "Next Great Thing" to boost sales.
As a result, Amazon top reviewers' in-boxes are flooded with request emails. On average, the crème de la crème—Amazon's Hall-of-Reviewers—receive more than two hundred requests per week.
Consequently, indie authors need to put in extra effort to make their case.
For instance, if this indie author would have written, "while checking out reviews at Amazon, I noticed that you weren't quite happy with ( the competitor's book) . . . My own book takes a different approach; it . . ." he would have had a much better chance at succeeding.
Here are five major mistakes to avoid:
Never Tailor a Template—Use Your Own Words
You are a writer. Most likely you want to make a living off writing. So use your own words to show off!
Tailoring a template is the direct opposite of making something look interesting and remarkable. Since almost all reviewers receive dozens of request emails per week, they are able to spot a template faster than you can say "template."
Make Your Case for Your Book
Book reviewers enjoy reading outstanding books. Therefore, avoid worn-out phrases like "my book is similar to a book you have reviewed." Instead, dazzle potential reviewers by telling them why your book is different from any other book they have read.
Avoid writing a Me-Mail!
Always remember that your request email is about your book. Writing "I have written a book about . . ." or "I was wondering . . ." and "so that I can get some feedback . . ." suggests that your email is about your needs rather than about your book.
Instead, rephrase and write "you'll love my book's storyline/protagonist/setting because . . ."
Don't Waste Words
An effective email is about 150 words long. To make your case convincing, don't waste words. There is no need to write "I found your name on the list of top reviewers." All top reviewers know that their name is on this list.
Don't Give Up, and Don't Ignore the Bottom Line
Without a question, an author's worst mistake is giving up. Authors often stop contacting reviewers, and they don't interpret rejections as signals to improve their emails. The bottom line of the whole process is this: top reviewers cannot read and review all books they get offered. Therefore, they see request emails as writing samples.
The most effective request emails are personalized emails that demonstrate that the author has done his homework. They will almost always get a reply, even from Hall-of-Fame reviewers.
Sometimes it helps to look at a reviewer's profile for clues to personalizing the request. Relatively recently, I contacted a top reviewer myself and wrote, "Saw that you write lyrics for operas. I certainly appreciate that; I was born in Vienna . . ."
This is not flattery. The Vienna State Opera is one of the most famous opera houses in the world, where stars like Maria Callas, José Carreras, and Luciano Pavarotti sang. Certainly this reviewer would know that.
The reviewer took well to that approach and replied in less than thirty minutes. He began his email with the words "I appreciate your taking the trouble . . ."
All of us open our in-boxes in the hope that we'll receive unexpected, awesome, or interesting news. We want to be surprised by emails from people who tell us that they can deliver what we want or need. The people who send us such emails receive our undivided attention.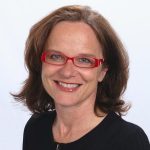 Gisela Hausmann is a top Amazon reviewer and the author of Naked Truths about Getting Book Reviews and Naked Truths about Getting Product Reviews.  She is also a PR coach and a Huffington Post contributor. Gisela Hausmann graduated from the University of Vienna's Film and Mass Media program.