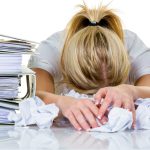 Today's guest post is by Janice Hardy.
I've always enjoyed revising a novel, both with my own books and helping other writers with theirs. It's exciting when an idea blossoms and I can see all the random pieces come together to form a compelling story. It's also satisfying to help a writer pinpoint the exact problem she is having with a manuscript and work with her to fix it. Some might call me crazy, but it's a lot of fun.
Every novel has its own quirks and trouble spots to work out, but there are some revision mistakes that new writers run into more than others (and even some pros do too).
Polishing the Text before the Story Is Solid
No doubt you want your novel to read beautifully, but an early draft is not the place to polish the text. You're still working out the story, tweaking the plot, fleshing out the characters and the setting. Until the story, plot, and characters are the best you can make them (and working as intended), the specific words in the text don't matter.
It's easy to see how this sidetracks a writer though. You spend a lot of time writing your novel, and once it's done you want to start "making it better." Beautiful prose = better, and let's be honest—it's less work to polish the prose than revise the story, and after a first draft, you're tired.
Polishing that text to a shine makes it feel as though you're progressing and improving your novel, even if you aren't.
Why this can cause problems: Once you polish your manuscript it feels "finished," so it's much harder to change the text or cut any scenes that aren't working. If your story needs a major overhaul, hacking and slashing at clean, perfect text feels like you're ruining your novel.
To avoid changing anything, you decide against fixing a bad scene or wind up performing literary gymnastics to keep a great line, often to the detriment of the novel.
First-draft words are still "words in progress," so they're easier to rip out and edit. You know they're not final. Get the story right first, then polish it to perfection.
Adding More to Make It "Better"
Most early drafts need work (it's the nature of writing). It's common to finish the story, finally see how it all unfolds, and then realize it's not as strong as you'd have hoped. The stakes aren't high enough, there aren't enough subplots, the secondary characters aren't creating enough conflict—any number of common first-draft issues could apply. So you decide the story needs more complexity.
You add more to the book. You put more characters at risk so the stakes feel higher. You give every secondary character a subplot that interferes with the main plot for more conflict. You add backstory that connects characters in ways that feel contrived or coincidental. But instead of making it complex, you've only made it complicated and unwieldy.
Why this can cause problems: The more complicated a plot, the less space the novel has dedicated to focusing on what really matters. It takes all the wonderful things about your novel and reduces them to shallow ideas. Adding new scenes and subplots takes time away from the core conflict and risks the novel feeling aimless and unfocused. Add too much and you can confuse readers so badly they stop reading the book.
Odds are your story is good already, and all you're missing are ways to further develop and explore that story. Don't look for things to add; look for ways to deepen what you already have that's working.
Changing the Novel to Fix the Novel
This is more common with first novels, but I've seen writers of all levels making this revision mistake. Every time a draft is revised, the story completely changes. It's usually triggered by a critique, but self-doubt can also cause an unwarranted rewrite.
For example, if you received feedback that the opening chapter is slow, you trash what you had and rewrite a whole new chapter. Trouble is, the issue had nothing to do with what the scene was about, and the new chapter has all the same problems as the old one.
Most of the time this happens when you're not sure how to fix a problem that either you see or one of your critique partners sees (or they're not able to articulate what the actual problem is).
Say your critique partner said, "The chapter felt slow," and so you decide that starting with your protagonist arguing with her daughter's teacher isn't exciting enough. You scrap it and have your protagonist get into a car crash on the way to her daughter's school instead.
Then, you're told, "Why should I care about these characters getting into an accident? I don't know who they are yet." So you decide to write a new scene that shows why these characters are likable and wind up with "This chapter feels slow" comments again.
The problem was never with the scene but concerned something the scene was lacking. Add stakes to the fight with the teacher, put the daughter's scholastic career on the line, and the scene works great to hook your readers without having to rewrite what happens.
Why this can cause problems: If you're not fixing the underlying problem, nothing will improve. You'll spend hours, days, or even months rewriting scenes that don't need it. Your frustration level will spike because you'll keep getting negative feedback and feel as though nothing you do is working. If it goes on long enough, you may even question your ability to write at all.
Have faith in your writing. Don't start over; instead, look for ways to make what you already wrote stronger. If you're not sure how, do some research and teach yourself the skills you need.
Great writing sites like Live Write Thrive and my own Fiction University can help you get where you need to be.
Even when you enjoy them, revisions take work. But with a little planning and perspective, you can avoid creating more work (and frustration) for yourself.
Have you ever made these revision mistakes? What revision problems do you struggle with?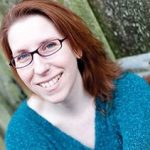 Janice Hardy is the award-winning author of The Healing Wars trilogy and the Foundations of Fiction series. She's also the founder of the writing site, Fiction University. Visit Janice at www.fiction-university.com or on Facebook or Twitter. Her latest book is Revising Your Novel: First Draft to Finished Draft, a series of self-guided workshops that help you revise your manuscript into a finished novel.