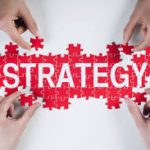 I don't know about you, but somehow I lost about six months. Last time I checked, it was June or July. Now we're facing down 2017. Yikes!
Did the time get away from you too?
I've been thinking hard about what topics to delve into on Live Write Thrive next year. I launched this blog in January of 2012, and in five years I've covered a gazillion topics. But certain topics keep rising to the surface of readers' comments and responses to my question: What do you need? What information will help you become the writer you want to be and see the success you dream of?
I would love it if you shared in the comments just what you are struggling with and what would help you in your writing journey.
I created a survey earlier this year, and I've had hundreds of responses (I still haven't gotten through them all!). But I saw some concerns repeated by many, and I'll be addressing those both on my blog and in my newsletter blasts in 2017. One topic in particular I'm excited to expound on is productivity.
Which brings me back to this concept of lost time. I believe we all struggle with time management. Maybe time is speeding up and we just don't know it. But whether it is or not, life is faster paced than it was even five years ago, we have more demands on our time than ever, and we are more distracted than ever (mostly because of the tech that is practically attached to our umbilical cords).
Do You Really Want to Succeed as a Writer?
So, let's explore productivity and many other pressing concerns next year. Be sure to add your comments or email me (use my contact page on this site) and tell me what you want to learn and get help with in 2017.
Be sure to join my mailing list! You'll get a ton of great personalized instruction, and if you join the Novel Writing Fast Track group (just check the box on the sign-up form), you'll get loads of free ebooks and other helpful PDFs (and get to enter monthly contests to win more ebooks!) as well as some keen insights to help you fast-track your novel-writing career to success.
See that book on the right side bar: Strategic Planning for Writers–4 Easy Steps? Get that book. And use it. If you haven't strategized your career for the next 1, 2, and 5 years, you are going to have a hard time getting anywhere. You need a strategic plan, and then you need to lay out your milestones and objectives. It's all in the free ebook–which you get when you sign up for my mailing list!
See, it's one thing saying you want to be a writer. It's another thing to actually BE a writer. And another thing to be proactive about your career.
Do you have a job? Do you go to it every day (or whenever you're scheduled to show up)? If you don't approach your writing career with that same commitment, you aren't going to succeed. Plan your work, then work your plan.
Use the Strategic Planning book and figure out some doable goals for next year. Share in the comments one big goal you hope to reach by the end of 2017.
So, get ready to make that career a reality!
Thank you for being a part of Live Write Thrive this year! I'm sharing links below of some of the top 5 blog posts of the year. So whether you read them or not, spend some time checking these out. Then share a comment about your top goal for next year and the ONE most exciting thing you learned on this blog or from my Writer's Toolbox Series books that has helped you in a huge way to improve as a writer! I want to hear from you!
Top Posts:
Here's wishing you a happy and productive New Year!
~ C. S. Lakin