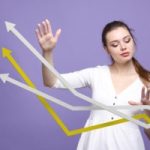 Last week I shared three ways you can successfully grow your audience. This is a big concern for writers. I believe discoverability is the #1 word for authors. Our books are vying for the attention of readers in a sea of millions of other books. To grow your audience, you first have to have readers find you.
While word of mouth is great and often the best way for a book to rise in the ranks and get noticed by readers, we writers can't spend all our time spreading the word (or convincing others to do so) about our books.
Some hope their publisher will do this for them, but we all know that's really not going to happen. If you're a big-selling author, your publisher will throw some money at your publicity. But at that point, it's probably not needed all that much.
Just know that you can't expect your publisher to grow your audience for you. I know a number of authors who want desperately to get picked up by a traditional publisher for the reason they don't want to deal with marketing. Oh to be back in the day when publishers truly promoted their authors with paid ads and book-signing tours.
Little Things You Can Do
There are lots of little things you can do, and on the cheap or free, that can help grow your audience. You can create a website, guest blog on far-reaching blogs on nonfiction-related topics you cover in your novel. You can create an author profile on Amazon and Author Central. You can advertise on Bookbub (the best place, if you can get in) and other sites (though I've consistently found hardly any worth my $$).
All these little bits add up.
But are there ways to grow your audience fast and in huge numbers?
Facebook Ads
I pooh-poohed Facebook ads (mainly because I don't pay much attention to them when I'm on Facebook). I also didn't want to spend money on ads other than Bookbub.
But when I learned from a good friend that she was making bank via her Facebook ads, my ears perked up.
I'm now running these ads daily and seeing good results. And while I'm not going to go in depth about the strategies, know that there are plenty of blog posts and courses and email lists (Mark Dawson's is one I'm familiar with, and he teaches Facebook Ads for Authors, a course I'm eagerly waiting to take) on this topic.
What I'm doing this year that's exciting and working great for me in growing my audience is all tied in with this one big "MUST" that I avoided for years, sadly. I wish I had listened to the countless numbers of people who told me this was #1. No exceptions . . .
Grow Your Mailing List
Ugh, I finally had to suck it up and make the decision to expend vast amounts of time and energy toward growing my mailing list.
Why is this so important? Because your list is the basis for your success. Many authors will tell you it's their list that makes their book launches and sales numbers. It's their list of faithful fans who spread the word and leave reviews on Amazon.
It's their list that shoots them to the tops of the best-seller lists on Amazon from day 1. And if you aren't topping the best-seller lists, you aren't being seen. Your book won't be discovered. And because of that, you won't grow your audience.
I know some of you are panicking. How do you start making a list? How do you get people on it?
Again, I'm not going to spend weeks on this or even a blog post. There are probably hundreds of blog posts and mailing lists (Nick Stephenson's is a good one to Google and get on) and courses all about how to grow your list. Set aside time to read up on it.
You'll need to get set up in Mailchimp, Constant Contact, or Aweber or some other mail distribution program. That's a learning curve. And I've struggled with Mailchimp but now have it in hand. They have great customer support.
But just setting up a list is only the first step. You need to get people to sign up on your list, and not just anyone. You are looking for fans.
How do the successful authors get fans on their lists? They give things away. Some give away Kindles and other prizes using sites like Kingsumo. But mostly they give away free books.
Write a Book to Give Away
This is the main way to get readers: give away a book. Or two or three. Usually an author gives away the first book in a series. Mark Dawson gives away four ebooks when you join his list.
Which is making some of you ask: Do I have to have a series? No, you don't. But you should have a few books out. I wrote a novella a couple of months ago specifically as a prequel giveaway for my series. I started a mailing list for my pen name, and within two months already had about 1,000 subscribers. And it's clearly impacting (in a positive way) my sales and number of reviews.
I have a website for Charlene Whitman: www.CharleneWhitman.com. When you go to my website, a popup offers you my free novella if you to opt into my mailing list. I'm beginning to believe, while a basic author website is helpful to platform, what really matters is getting interested readers on my mailing list. And once there, my readers get a free book and an autoflow of emails over months on various topics related to my novels. And of course all this is a soft push to both buy and review my books. But via my list I'm engaging and exciting readers who are turning into true fans.
How might you get people to join your list? Aside from promoting on your author website, you advertise (through social media or in the front pages of your novels or on Pinterest–I do all these) that you give away a free book when you join the list. Here is an example of one of my many Leadpages opt-in pages to get people on my readers' list for my Front Range Western series.
If you join my Fast Track email list, you get a free copy of Writing the Heart of Your Story. Here's the opt-in page. You can check out Leadpages HERE and join up!
Leadpages is great because it sets up the capture of email addresses and integrates with your mailing program. Meaning, when a person fills out the form, they are put in my specific Mailchimp group and they start getting all the emails I've set up in my workflow, the first of which they get immediately, and that one has the links to the free books.
Is this a lot of work? It is to set up. But once you have it all in place, it's automatic. Those on my lists get emails sent every so often that are informative, entertaining, insightful, and encourage them to buy, read, and/or review my books. I give away freebies, I encourage feedback, I share ideas and covers. All to grow my audience in an authentic and meaningful way.
I'm really loving how my audience is growing.
You asked. You want to know how to grow your audience? I think the best way is to start a mailing list and work hard to grow that list. That means writing books, giving away a free book, writing emails that help readers bond with you. If you need some examples, sign up for my lists and get my emails. Or some other author's list.
My friend I mentioned has more than a dozen novels in a very small niche market. She hadn't ever sold many copies. But as soon as she started doing Facebook ads and following Mark Dawson's blueprint, along with Nick Stephenson's email-growing tips, she's seen more than 1,000 new subscribers a day, and on a regular basis.
This translates into books sales and faithful, happy readers. She's planning to quit her day job this year and live off her book sales. Something she never imagined she could do with novels in an obscure small market.
So while you have the best chance of success if you target a big-selling genre with manageable competition, you can see here how even a small niche genre market could work if you follow the Facebook ad/mailing list strategy.
I'll be sharing more on my personal experience with this strategy later in the year as I expand and grow my efforts. Yes, it costs money, and right now I'm spending about $15-20 a day on Facebook ads. I hope to increase that. My friend was spending $300 a day. Few people can afford that, and she certainly couldn't. But she quickly saw the long-term results of the strategy.
If you have a dozen novels and you give one away for free, and that reader "discovers" you and loves your books and buys them all, that $1 (costs will vary) investment in the click spent for that reader (clicking on your Facebook ad and opting into your list) translates into revenue of maybe $30 in book sales (net).
Maybe not everyone who joins your list will buy all your books. But many will. Many will be glad they've discovered you.
Something to think about, right?
What about you? Have you started a mailing list? Are you giving away a book? Share what results you're seeing. And also what's been working for you to grow your audience.