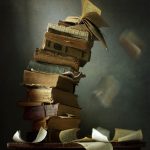 Today's post is by Troy Lambert.
For the Indie author, marketing has always been a challenge. As we discover new advertising outlets, so do those at the Big 5 and even other large publishing houses. They have money that goes deeper than ours and can outbid us on a number of platforms.
What does that mean? Well, advertisers who were putting their ad spend into television, newspapers, and other physical "shotgun"-style ads have finally determined that targeted digital marketing is where it's at. That means the influx of a lot of big money to places like Amazon and Facebook—places where authors used to stand a fighting chance to compete for ad space.
But there are countless indie authors who are now experiencing something new: ads that used to work, that used to get them a great return or at least a reasonable one, are no longer working.
By that I don't mean sales are declining or click-through rates are lower. I mean they have nearly disappeared. Is this the death of the successful indie author? What's next in the marketing world for authors after the latest shakeup?
Platform Ownership
It's long been said by other businesses that the way to go is to operate on platforms you know you own and control. In other words, advertising on places like Facebook and Amazon will always be competitive and based on demand, bidding, and other pricing factors. If you are facing a large competitor, they can simply outspend you and drive you out of that marketplace.
Where that won't happen is your own website and your own social media. While that is still housed on someone else's platform, so subject to their rules and algorithms, at least you can control what is posted there, and if you interact well with your fans, they become your sharing network. Word of mouth is still the greatest form of advertisement.
Your own website is the place to share about you and your books—and even for most authors a great place to sell them directly to your readers. Even if sales are slow at first, understand that eventually your direct platform is the sales channel you can absolutely control.
This is vital to your future success. The things you own and control are and always will be your greatest assets.
Google Ranking
One thing authors often ignore is the search results on Google. Why? Amazon is where they sell the most books, and more people search for books and stories there than anywhere else. However, the same keywords you use on Amazon could be your answer to marketing on Google too, and as book searches move to wider platforms, Google will become more of a factor for authors.
This is yet another argument for wide distribution. That doesn't just mean putting your print book on every platform that you can. It also means exploring audiobooks, releasing your books as a serial, and more. There are many ways to get your books and stories to readers, and the future of indie publishing means you should use them all, including print books in libraries and indie bookstores, writer events, and whatever other means you can use to reach readers.
Writer Cooperatives and Sharing
Why do the big publishers have more money and leeway for marketing? Well, they have a lot of authors to draw from. They can cross-promote work several ways and can use that network to expand readership.
As indie authors, so can we. The likelihood is that you know plenty of authors in your genre or a closely related one, and if you all shared your insights and connections with one another, everyone would make more in the long run. This means a couple key shifts for writers:
Adopt an attitude of abundance: There are plenty of readers out there for everyone, and by sharing someone else's work, you are not diminishing your own.
Set aside your ego: Writers have some of the largest and most fragile egos I know of. It's kind of a trait you need to promote your own work and yet still handle negative reviews and other issues. To cooperate with other writers, you need to set that ego aside and share freely with others while accepting their feedback and potential rejection.
Stop working alone: Work together. Set fair prices. Write collaborative projects. Pool your resources. Share connections and insights. There are many of us out here experiencing the same struggles.
If we work together, we can put the power of indie authors on par with the power of publishers. Yes, we must be creative and daring, but isn't that what we do anyway? We just need to apply that creativity to marketing as much as we do to our writing.
Email Lists and Street Teams
The other thing you own is your email list and your street team information. No matter where you operate them from, the data they generate is yours. You should download your lists and save them frequently in case you have to switch platforms at some point or change to your own email server.
The same is true with the members of your street team. As Facebook and other platforms change, you may need to shift your focus too. However, most of your street team members will have a presence on more than one platform, so as you pivot so will they.
It pays to remember that marketing shakeups happen from time to time. The things that "every author needed to do" ten years ago is out of date today, and what works today likely won't be the same thing that works five years from now.
The key is that as authors we work to control the things we can control: our own websites, email lists, and the data we gather from those things. Platforms will come and go. Algorithms will change. Being flexible will serve you well, as long as you have a solid foundation for your author platform.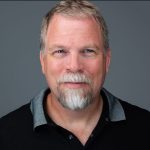 Troy Lambert is a freelance writer, author, editor, and publisher from Boise, Idaho. His latest book, Writing as a Business: Production, Distribution, and Marketing, is a no-nonsense guide to the business side of writing.