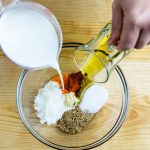 I want to talk about concept a bit today.
I believe a lot of novels fail at the concept stage.
I talk at length about this on my blog Live Write Thrive as well as in many of my books in The Writer's Toolbox Series.
This is truth: if you have a weak concept for your novel, you shouldn't waste time writing it.
Now, it's possible to tweak the concept you have—and I detail many ways you can do that in my book—and come up with a killer concept.
But it's crucial you take a look at your concept and make sure it will hold up.
What do I mean by "hold up"?
Well, you are expecting readers to spend maybe ten or more hours of their life putting their nose in your book instead of doing any number of other things (including reading someone else's book). You want to make it worth their while.
If you are telling the "same old, same old" story to a reader without any unique and fascinating variation, why would they bother to read it?
If your story concept is predictable in every way, it isn't going to be worth reading, let alone writing.
What is the essential ingredient needed for a successful concept? A kicker.
What's a kicker? It's that unique take or twist on your concept.
Yet, you might be surprised by how many novels I am asked to edit and critique that are lacking a concept with a kicker.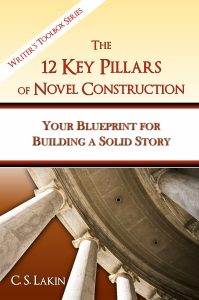 Here's a passage from The 12 Key Pillars of Novel Construction:
You've probably heard it said there are only so many basic plot ideas, and that's true. Every general plot for a novel has been done many times over. And many terrific novels are just variations on the same old story. So, if it's not required to come up with a wholly unique plot that no one else has ever done, how can a general idea get turned into a Concept with a Kicker?
By tweaking the norm or expected. Bring to that tired old plot idea something unexpected, something intriguing—some factor or component that will shake the traditional, basic, simplistic story and make it a Concept with a Kicker.
Let's say you want to write a romance. A very basic, formulaic-style of romance. You might choose a subgenre, such as paranormal, historical, or young adult. It doesn't matter which. But with each genre and subgenre, there are traditional story lines—predictable scenarios. And there is nothing wrong with that. You could grab any number of those "boiler plate" romances and create a great novel so long as your concept has a kicker.
I write historical Western romance novels. I must have watched hundreds of Western movies and TV shows during my lifetime. I'm now reading a whole lot of Western novels—traditional or classic novels, as well as romance stories. I can easily attest that the "same old" stories are done repeatedly. There are plenty of remakes of the great Westerns as well. There must be a few dozen movies that are about some woman widowed and trying to run a ranch or homestead who needs help or protection from some strong, honorable cowboy to stave off the bad guy in town (who is usually mean, rich, and powerful—and always seems to be dressed completely in black) who wants her land.
But many of these are truly great stories because they have a compelling enough "what if?" question and enough of a tweak on the basic story to add that interest. They may have the same kind of strong protagonist with a great goal, high stakes, strong conflict, and some theme or two at the heart (usually something to do with justice or vengeance).
See, your novel really needs that kicker. And along with that concept with a kicker, you need those other three corner pillars strong and in place.
Here's what some writers have said about this book:
"Looking for the magic key to writing – this is it. This will give you the structure on which to write your novel. Incredibly insightful and specifically targeted to what the novelist needs. It won't write your novel for you, but you'll have confidence in what you're doing. I pantsed a novel and got two contract offers. Knowing what I learned from C. S. Lakin, I'm shocked that I did. I've wandered around for years trying to understand and develop a process of novel writing. For me, a very organized person, this is it."

"This is one of the best writing craft books I have ever read–no kidding. And I have read a lot of them. Maybe a hundred. She goes over everything. She teaches! This is a book that has loads of information that you can put to use immediately. I bought the Kindle book for $4.99. The best money I have spent on perfecting my work."

"I challenge any author who is developing a new novel to BUY THIS BOOK and actually go through and answer the questions at the end of each chapter. It will clarify your story and take you to knew places you never thought of before."

"For new writers, this book will provide structural concepts to make a strong book. For experienced writers, a new way to look at how to build a story. Not a how-to book, but a blueprint with instructions in English, and no left over parts to make you wonder what you forgot."
I hope you'll take the time to not only get this book but study it! Learn about all 12 of the crucial pillars so that you can build a strong story.
And if you're not sure you've got a killer concept, run it by me. Send me your one-sentence story concept and I'll tell you what I think. And consider taking my online course and having me critique your four pillar worksheets. (Here's the link to the course.)
I really believe if you nail those four corner pillars, you'll be well on your way to building that solid novel.
Do you really want to write great novels? You gotta put in the work. But here's the thing: once you master these skills, each novel gets easier, and you write them faster. To be a top-selling author with faithful fans, you have to put out stellar books two-four times a year.
The biggest obstacle to writing a lot of great books in a short amount of time is not having the skills down. Hone those skills by learning all you can about the key pillars of novel construction.
I guarantee if you study this material and apply it, it will take out that guesswork that is bogging you down or causing you to procrastinate.
What's your concept with a kicker? Share in the comments.