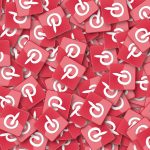 Today's guest post is by Piers Golden.
As you are contemplating writing a book, the thought of using Pinterest as a tool may not occur to you until after the book is complete.
While Pinterest is a great marketing tool for authors, you may be surprised to find that there are many ways that Pinterest can improve your writing, depending on the type of book that you are writing.
Let's take a look at these.
Plotting and Planning
All books require research. You may be confident in your subject matter, but if you are going to get the details just right, you will need to make sure that you have the right information when you are describing locations, actions, and secondary characters.
This may seem like a minor issue, but these are the types of details that can throw a reader out of the story. As you are beginning the research portion of your novel, you may find Pinterest useful.
First, Pinterest can help you narrow your approach. You may need to choose a subgenre, or change a location or a character's job if you can't find enough information on a given topic.
Pinterest can help you do vital research. While a search engine can yield you a plethora of results, at times, the sheer volume of those results may be overwhelming.
Pinterest can save you valuable time.On Pinterest, others who have researched your subject may have boards devoted entirely to the topic, allowing you to narrow the focus of your research. Having your information already available to you, in a curated format, can save you a lot of time.
Building Community
Pinterest can help you build a community of those with mutual interests. You may also find communities of people who have similar interests on Pinterest. Using the 'Invite' function, board administrators can create boards that are contributed to by a number of users, thus building a community of like-minded people.
If you plan to write several books in a particular genre, then finding such a community is valuable. You can ask to join group boards by calling up the group members and then asking the owner to add you as a collaborator.
Help with Your Writing
Pinterest can help you with your writing. Writing your novel may prove to be the hardest part. While research is time consuming, organizing those notes, outlining, and then writing the manuscript may not be as easy as it seems, no matter how complete your research may be. Books must adhere to certain rules and writing styles. A roughly written book will cost more to have edited.
Luckily, Pinterest can also help you there. Thousands of writers before you have turned to Pinterest to curate writing tips and style guides. These guides can help you adhere to a writing style that clarifies your voice, tells a great story, and follows all of the rules of writing.
Further, general writing tips will help you with technical issues such as grammar, punctuation, and citation rules.
Pinterest can spark your imagination via images. As they say, a picture tells a thousand words. While most novels don't use images, they can prove very useful as you tell your story.
Inspiration photos of main characters can help make your descriptions more vivid. Photos of historical locations will help you get your details straight. Images of contemporary building design can help you pace action sequences.
Pinterest gives you a way to curate your research. This will help if one of your editors needs you to clarify a point in your book, or if something happens to your notes. By creating a board for your research, all of your links to sources are in one place.
Finally, once you have finished writing, Pinterest is a great place to de-stress. Planning a future vacation or looking over delicious recipes take your mind off the seriousness of your project, and help you find a way to reward yourself once your book is sent to your editor!
Using Pinterest as a resource for your writing may seem unconventional. However unconventional it may be, there is more to Pinterest than just marketing.
As I have built my network through Pinterest, I have been able to do my research quicker and get unique perspectives through those I've met. Opportunities for promotion have presented themselves to me as I connected with authors who write in the same genre that I do. And I have had plenty of opportunity to get distracted and take a break when I was stuck on a plot point.
I have found Pinterest to be a valuable tool in enhancing my writing career. Think outside of the box, and you may be able to find that it is useful for far more than just marketing!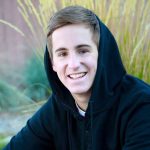 Piers Golden is a master's student in journalism at NYU, an aspiring writer, and a freelance journalist. Connect with Piers on Facebook.