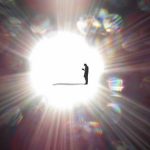 For this week's Throwback Thursday, we're looking at excerpts from past posts on Live Write Thrive that tie in with our exploration on scene structure.
From Wrapping Up a Look at Establishing Shots:
I want to touch on a few insights regarding Establishing Shots and how they come into play in writing twenty-first-century fiction. We are taught that it's important to stay in one point of view in a scene. You may have a novel with a dozen POV characters (I often do in my novels), but as long as you keep each scene in one character's head, you are okay.
Sure, writers can break this rule, but if you take a good look at the majority of novels published (and especially the best sellers), you'll find it's a fairly accepted rule. And there's a reason for it. It can be jarring and disjointed to skip around in heads when you are playing out a scene.