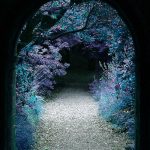 My latest craft book in The Writer's Toolbox series just released. Here is a preview excerpt from First Pages of Best Sellers: What Works, What Doesn't, and Why:
Most authors know that the first pages of a novel are the most crucial and carry the weightiest burden in their entire book. The opening scene must convey so many things that often the author will have to rewrite it numerous times to get it right.
But the first page is especially crucial to get right.
Why? Because if readers don't get engaged in the story right away, they'll stop reading. I've heard literary agents say that if the first paragraph doesn't grab them, they move on to the next submission. That puts a tremendous burden on writers to bring their best effort to the table.
When you're a best-selling author with a following, your fans might be forgiving enough to bear with you through some slow or less-than-masterful pages to see how your novel unfolds. And we'll see a number of first pages by best-selling authors that appear to be carelessly thrown together, perhaps based on that confidence that their loyal readers will be lenient with their judgement. Continue Reading…