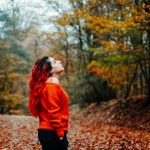 Here's a post I wrote some years ago that is worth revisiting!
One of the reasons readers willingly immerse themselves in a story is to be transported. Whether it's to another planet, another era—past or future—or just into a character's daily life, readers want to be swept away from their world and into another—the world of the writer's imagination.
It's challenging for writers to know how much detail to put in scenes to effectively transport a reader. Too much can dump info, drag the pacing of the story, and bore or overwhelm. Conversely, too little detail can create confusion or fail to evoke a place enough to rivet the reader.
In addition to knowing how much detail to show, writers have to decide what kind of details to use. I often read scenes in the manuscripts I critique, for example, that have characters engaging in lots of gestures, such as rubbing a neck, bringing a hand to a cheek, pushing fingertips together, turning or moving toward something—all for no clear reason.
Showing body movement, gestures, and expressions can be an effective way to indicate a character's emotional state, but this needs thoughtful consideration so that the gesture or expression packs the punch desired.
I'd like to speak to the importance of showing setting—and not just showing it in any old way. What is key to creating a powerful setting is to show it through your character's POV and in a way that feels significant. Continue Reading…