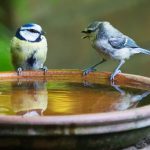 It's often difficult for writers to stand back and see the flaws in their story, and not every bit of advice is going to be right on. In fact, a lot of advice from even the smartest, well-meaning, and honest critique partner can steer us wrong. It's up to each writer to get in touch with that place inside that confirms or convicts regarding the wisdom of the advice given.
In a Multitude of Counselors There Is Wisdom
If you're not sure some specific advice is right on, and your body just isn't "telling you" one way or another, you can usually bet that if more than a few test readers or critique partners point out the same issue in your manuscript as being problematic, they are probably onto something.
There may be numerous ways to fix that problem, though, and again—you need to go with the solution that feels right to you. Be open and receptive to ideas, but own your story.
So now I'm going to share some tips from famous writers that I think are great. You are free to disagree. But hopefully some of you will see the wisdom in these words. May they encourage you in your writing journey! Continue Reading…