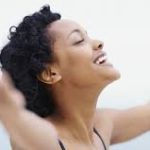 Suffice it to say, our attitude affects everything we do. Or don't do. If we have a negative attitude about doing our schoolwork, it won't get done. Or we'll do a hasty, sloppy job. Or we won't be able to concentrate, and it will take three times longer than it should to complete.
We might whip ourselves, pour on the pressure with guilt or threats, and while that might make us get the work done, we will be miserable doing it.
When it comes to writing our books, we certainly don't want it to be a miserable experience. Writing is supposed to be fun! We're supposed to love writing—that's why we long to do it full-time and make it our career.
Sadly, I've met too many career authors who hate writing. They didn't start out that way. But while they're currently cranking out best sellers year after year, they're not happy campers. Continue Reading…