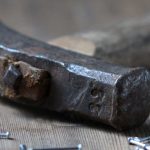 Anyone who tells you that writing a novel is easy doesn't know what they're talking about. Plain and simple.
Great novels are complex. And while seasoned writers like Stephen King might claim they never plot, their years of experience in writing well-structured stories merely shows their brains are entrenched in solid story structure. They plot intuitively. Kind of like how, once you learn to ride a bike or snowboard, you don't think about it. You just do it. At least, that's what I do–whether I'm plotting or snowboarding.
I don't have to use my plotting outlines and templates anymore because I know in my bones where the twists and pinch points and all those other milestones need to show up in my story.
But if you haven't written a couple of dozen novels and "gotten the hang" of traditional, expected, solid story structure, you're going to need some help.
And that's why there are lots of books, podcasts, and courses on plot and structure.
I wrote Layer Your Novel because I couldn't find a simple, clear step-by-step method of approaching novel structure. I floundered writing my first four or five novels until I learned there was such a thing. Continue Reading…