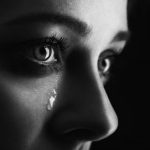 Today's guest post is by K. M. Barkley.
It has been said that writers are a different breed from normal human-beings. They feel differently, act differently, and live differently.
It's true, we do a ton of stuff counter to the norm, if not completely backward. Grief is no different. Grief has become connected to death—in most cases, the death of a loved one being the most widely attributed. But, as writers, we deal with the death of self, identity, confidence, careers, and the lives of the stories we tell.
The roadmap of conquering the emotional downturn of pain, sorrow, and distress has been coined in the "Five Stages of Grief": Denial, Anger, Bargaining, Depression, and Acceptance. But as writers, we must do things ass-backward, naturally. Continue Reading…