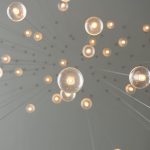 This post originally ran on my publishing site The Self Publisher. Check to see if your author website rocks!
You know you need one. Or maybe you already have one.
But is your author website everything it needs to be?
What is the point of having an author website, and what does it need to accomplish?
The answer seems obvious: your website is the place readers discover you and your books and, one hopes, compels readers to buy those books.
But it's not as simple as posting great book descriptions and sharing a few photos of yourself, your cat, and your awesome book covers. So much more goes into creating an effective author website. It's all part of your larger marketing strategy.
There is often a correlation between your website and book sales.
Numerous authors who previously sold barely a handful of books have gone on to make a fortune in sales after revamping ineffective websites, so it behooves any serious author to invest some time and money in crafting one. Continue Reading…