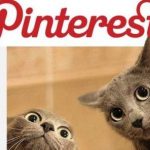 Today's guest post is by best-selling author DiAnn Mills.
Writers search for exciting ways to reach readers. We enthusiastically engage in how-to blogs and meeting the needs of others with social media. We hit the road armed with bookmarks, a smile, and passion for our story. We believe a tenacious writer is willing to do whatever it takes to find a new audience.
Are you intrigued with the idea of providing powerful visuals that show your story's depth?
Are you challenged to share your novel's theme and purpose in a dramatic and appealing manner?
Are you ready to design a Pinterest board that will entertain and lead readers to your story? Continue Reading…