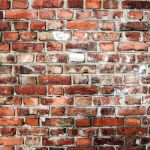 Bricks tumbling to the ground, glass shattering? That's the sound of the traditional publishing industry crashing. We can hide our heads in the sand but there's no denying it—because of technological trends in the world, it is getting harder than ever for a writer—even a terrific one—to get published, promoted, and become a best-selling author through the old model of traditional publishing.
Smashwords founder Mark Coker says that technology is colliding with publishing. Things touched by tech are transformed to something faster, smaller, cheaper, accessible. Print books are in jeopardy. Why? He says that they are expensive for most people and are unavailable to the global market (due to archaic rights practices and geography that limits distribution).
 Interesting but Disturbing
In the seminar I took with him recently, I learned a lot of very interesting and disturbing facts about the current state of traditional publishing—many of which I will share with you in upcoming posts. I am worried that many of us in the industry (authors, editors, agents, and publishers alike) are reluctant to face these facts. Just looking at the recent history of the music business, no wonder book publishing professionals are trembling a little in their boots. But denying, turning our backs on, or pooh-poohing the inevitable will just leave you standing holding the equivalent of your 8-track cassette player and wondering what just happened.
I believe it's vital we face the future of publishing with both eyes open, ears ready to listen, and the courage to shift our worldview and opinions in order to not only survive but thrive as the traditional model crumbles at our feet and a brave new world emerges.
 Hey, Do You Still Have That 8-Track?
 Yes, I am actually excited, thrilled, optimistic, and all for the general demise of traditional publishing. I may sound like a rebel or radical. I don't want to see print books disappear, but I do think the changes are swaying in favor of the author, and I'm an author so I like that. I'm sure those who predicted listeners would start buying all their music online and stop buying CDs were considered crazy. But, look at where we are now. My kids and their peers (in their 20s) do not own any CDs. They buy all their music online through iTunes. They buy, listen to, share, compile, and play all their music electronically using software on their hardware. As much as writers and others in the book publishing industry want to deny it, all the signs are here that this industry as well is headed down that road.
No doubt, there will always be a group of people who want to hold a real book in their hand or want a beautiful book on their coffee table, and surely there will always be some books in print. But I recall the days when I used to peruse the local record store, spending hours reading and marveling at the big, beautiful covers and lyrics on LP album covers. Do music listeners now really miss that—or even think about that? Surely not our young children. And no doubt, there will come a time when we will be telling our grandchildren about the days when books could only be purchased and read in print, and they will look at us with the same confused, glazed expression.
It's Not the End of the World
 Michelle Gagnon recently posted on The Kill Zone blog that in September 2011 hardcover sales declined a huge 25%, while eBook sales rose 161%. Ebook sales are now forecast to reach $10 BILLION by 2016 and already mass market paperbacks are being phased out permanently. I don't need to quote loads of statistics to you of how eBooks, eBook readers, and eBook files are starting to overtake the sales and distribution of traditionally published books. I'm not here to discuss the merits of either—I just want to point out the truth—that we all need to see where we are headed and to give this encouraging word—it is not  the end of the world. In fact, I think what is coming will open up terrific opportunities to authors, more than ever before. And the best part is the result of building true fans, true community, and gaining true satisfaction and a feeling of success as never before.
Throughout the year, through this blog, my ecourses, and newsletter, I will be promoting new ideas, new ways of looking at this publishing business, and the writing life. I am dedicated to helping you learn how to not only survive but thrive.
 Where's Your Umbrella?
 So subscribe to this blog and to my newsletter, for you will hear about trends, get tips, and receive valuable advice on practical ways you can be successful. I'm challenging you to change your worldview, open your mind and heart, and be ready for some radical thinking and reordering of your priorities, beliefs, views, and concepts of success and self-worth. We're going to dig in to what success means to you and how you can shift your thinking so you can find real joy, satisfaction, and a deep sense of purpose and fulfillment in your writing.
Put on your hardhat as those bricks start falling. Because they are falling. The sky isn't—although it may seem like it is. But once the dust clears, you will find yourself on the shores of a brave new world. We are there already. Come along with me and see.