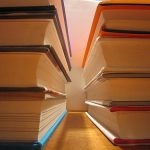 Paula Krapf, a blogger with the author marketing expert blog, ended last year with a look at trends that took place in 2010 in the publishing world and giving predictions for 2011. Now that we are into 2012, we can see how these predictions have come true and are gaining steam. The biggest news, according to Krapf, is the explosion of sales of electronic readers, which include devices like Kindle, Nook, and others–and now Google is cashing in on the huge sales with the introduction of its eBookstore. Here are some more statistics showing the growing eBook and electronic reading trends:
By the first quarter of 2010, eBooks accounted for 5 percent of the total book sales in the US, according to the Book Industry Study Group. By summer, Amazon.com reported that eBook sales outpaced hardcover book sales: for every 100 hardcover books sold, Amazon sold 143 Kindle books.
By late fall, the Association of American Publishers was reporting that eBook sales made up 9 percent of total consumer book sales.
Here's what Krafp concludes: "What's clear is the publishing world has changed drastically. The digital world means traditional publishing needs to move faster and offer a variety of formats for books. The explosion of e-reading devices has broken down barriers for a number of indie authors, who can publish and market their books, at a low cost, directly to a reading audience hungry for material."
As I've mentioned in earlier posts, this is good news for authors because now many who just can't get a traditional publishing contract (and they are getting harder and harder to get due to the economy and the shifting of the publishing paradigm) will be able to sell their books and get known. Authors can take their time building true fans and a growing fan base without having their book pulled off the shelves.
What's In Store for 2012?
The Publishing Insiders–host Penny Sansevieri, CEO of Author Marketing Experts, Inc.; Search Engine Marketing Expert Susan Gilbert; and AME COO Paula Krapf–predicted the following for 2011:
 iPad will get competition as other tablets enter the market. Microsoft is working on one, and Amazon is hotly rumored to be developing a tablet too. Others are sure to join.
 Interactive eBooks are going to take off, thanks to the success of iPad (and possibly its competitors).
A number of books will go straight to eBook and bypass print.
 The issues associated with print publishing, including the cost and time of producing the print product, will lead to eBook-only publishers.
Indie bookstores will become a one-stop source for everything book related, since they can now sell ebooks via Google eBookstore.
 There will be bestselling indie eBook authors who will find success via Kindle, Nook, Google eBookstore, Smashwords, Scribd, and the myriad other ways to sell eBooks.
We saw these predictions come true, and they are steamrolling ahead in 2012. As much as traditional publishers are lamenting many of these changes, they all bode well for authors. I hope that in time traditional publishers will find ways to work within this new matrix and join in rather than fight these trends. I believe they will survive and thrive if they do!