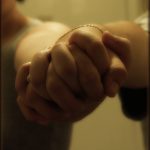 Today's guest post is from Melissa Foster, founder of the World Literary Café community. We've been delving into the concept of being a part of a community (or communities) in order to not just promote and sell our own books but to find joy, significance, and fellowship on this oftentimes grueling life journey as a writer. Listen to what Melissa has to say. She's founded a thriving, successful community that has great results in promotion and sales, and she's dedicated to helping writers find a place for their books in the face of changing publishing trends. Much of what her community does involves mutual cross-promoting.
Are you part of a community? If so, what does community mean to you? What do you gain? What do you give back? These questions are what's sailing through my mind as I write this post, and I hope, after reading, that you'll take the time to share your thoughts with me and Susanne.
What's Great about Community
If you follow me on Twitter or Facebook, then you know I'm all about giving back and paying it forward. I try to meet with and help as many people as I can each day. Part of the reason I do that is that I'm selfish—yup—I'm a chatterbox. I love to discuss books, writing, marketing, kids, exercise—you name it, I like to talk about it. Another reason I reach out is that I believe in the power of community. I'm not speaking of geographical communities or religious communities, although they each hold their own appeal. I'm speaking of the basic definition of community: A group sharing common characteristics of interests and perceived or perceiving itself as distinct in some respect from the larger society within which it exists.
Becoming part of a community can be intimidating. It can also be exciting. I'm not one to be swayed by intimidation, and I'm not one to foster it, either. I believe in building communities based on giving more to others than you receive. Communities have many benefits, not only can you gain friendships, and feel a sense of belonging to something bigger than you might have imagined, but you can also gain valuable advice, mentors, critiques, and yes, even expand your outreach.
Community ~ A Place of Support
I am being very careful with this article. I don't want to give you a sales pitch for our literary community, World Literary Café, but I am pulling from experience. I founded and run The Women's Nest, a social and support community for women (sorry, guys), and the friendships and support that I have gained from the women on the Nest (my Nest Sisters), has pulled me through tough times and given me reason to celebrate happier times. The Nest has become my go-to site in the mornings and the last place I visit before going to bed. I value the friendships, and the advice. Moreover, knowing there are others out there, in this fast-paced world of ours, who take the time to slow down and reach out, makes life just that much more enjoyable.
It Takes Time; Be Patient
The World Literary Café has just begun to develop its own community. It's not an easy endeavor, and it takes time for authors and readers to see the value in getting to know people a bit more intimately—beyond 140 characters, beyond public updates, and quippy sentences. Slowly and surely, WLC is growing into a caring community, involving all aspects of the literary world, from authors to readers, from reviewers and bloggers, to literary services such as editors and cover artists.
WLC Tweet Teams and Authors Hosting Authors forums have helped many increase sales and reach wider audiences—but those forums have done far more than something monetary. They've provided a venue for friendships with like-minded people.
Some Places to Start
If you're a reader looking to get to know authors on a one-on-one basis, or looking for recommendations of books, you might try our Reader's Forums, and while you're on the site, check out the Readers Start Here page to see how you can get more involved. If you're an author looking for writing advice, editors, or ways to market your books, check out our Authors Start Here page. Literary Services can get listed, too, by following our Editors, Artists, Small Press menu link.
Community is about friendship. It is about supporting and being supported. WLC is about community. Join us, we're waiting to meet you.
Melissa Foster is the award-winning author of three international best-selling novels: Megan's Way, Chasing Amanda, and Come Back to Me. She has also been published in Indie Chicks, an anthology. She is the founder of the Women's Nest, a social and support community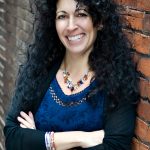 for women, and the World Literary Cafe (previously WoMen's Literary Cafe), a cross-promotional site for authors, reviewers, bloggers, and readers. Melissa is currently collaborating in the film production of Megan's Way. Visit Melissa on The Women's Nest or World Lit Cafe. Melissa enjoys discussing her books with book clubs and reader groups, and welcomes an invitation to your event.