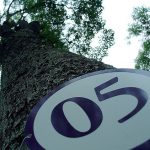 Today's guest post concludes the 12-part series I've launched in this new year: asking self-published authors what are the top 5 things they've learned in the last year. I hope hearing from these various authors, who are at different places in their publishing journey, helps you navigate the convoluted and confusing maze of indie publishing and give you ideas on how best to spend your time so that it produces the results you desire in your writing career.
Today's guest post is from Alison Ripley Cubitt:
Between us, Sean and I have been writing for years and have over ten published books, numerous articles, as well as two screenplay credits, but chose to go down the indie route, as this was the first time we'd cowritten fiction. Although we got good feedback from agents and publishers, we felt that there was a danger our thriller would dated if we didn't go ahead and self-publish.  With my background in film and television production, I figured that indie publishing was very similar to indie filmmaking. All the filmmakers I know have been working this way for decades, so I embraced this method of getting our novel out there. Here are the five most important things we learned in 2012:
1. Don't compare yourself with other writers in your genre. It's only natural to compare your success with other writers in the same genre but as I've found out these past few months, that's something you have to get over. Your book is your unique vision and no-one can take that away from you. You might to envy the writer who has sold 40,000 copies of their book, but I bet they are probably wishing they had the success of the writer who achieved 100,000 sales. Sure, we'd all like to make the top 100 Amazon bestseller lists, but this is a small and exclusive club and by a simple law of mathematics, we can't all make that list. If your first book didn't achieve the list, there's always the second or the once after that. Because one things for sure, you have to be in for the long haul.
The same principle applies with Amazon KDP Select free downloads. When we first published Revolution Earth in June 2012, there were many indie published authors who were publishing blog posts about how well they had done back in February/March 2012 on their free days on Amazon KDP Select.
But by the time we went free at the end of August, Amazon had changed the algorithm and the free downloads no longer counted towards the paid sales ranking. We did see a modest spike in sales after our free downloads, and I don't regret for one moment going free. If we hadn't gone free we would always have wondered whether or not it was going to help push sales. And I'm a firm believer in the adage that it's worth trying something at least once. Added to that, it felt that we were in control of our destiny.
As other writers have told me, going free is very useful when you have a new book to promote and I shall be using this facility when we are ready to publish the second novel, if Amazon continues to offer the free book promotion as part of the KDP Select program.
2. Most reviewers are so swamped with review requests that they may never get around to your book. We sent out review requests in July and out of the 100 requests we had around 10 positive responses. So far, our strike rate has been 1%. While a good review from an influential blogger can lift sales, so too can a 5* review from a reader. I had hoped that as a result of going free on KDP Select that as a thank you for getting a free book, those readers who enjoyed it, might write a review.
Again, how naïve was I? Once I found out that on any one day, that the number of free books on Amazon KDP Select number in their thousands, that made me realize that readers have come to expect books for nothing and that the market for free books is probably saturated. Even those readers with the best intentions probably have so many books on their ereaders that they may never get around to reading all of them. Did this bother me? No—it just made me grateful for the reviews we have had from genuine readers, who have been kind enough to write reviews on Amazon and Goodreads.
3. Feedback from readers is the most rewarding aspect of writing a novel. Unless you are complacent, no novel, in the eyes of the writer is going to be perfect and nowhere is this more apparent than with a first novel. This is something you have to take on the chin and learn from the experience. And vow to address any of the issues in the next one. But when you do get feedback from readers you can either store this up for the next novel or you can do as we did and incorporate any minor edits in your current ebook.
4. Updating an e-book is simple, even when you have published. Before we published I thought that you couldn't make any changes and once it was published, that was it. And then I read a blog post by fellow indie author Rachel Abbott, who told her readers that she'd revised and edited her book, Only the Innocent, and how easy the process was. I had some half-baked idea that the book would be taken down from Amazon and potential readers wouldn't be able to find it while it was being updated. My fears were completely unfounded as that didn't happen at all and the old version was available for readers to buy while the updates were being processed. After we wanted to incorporate the feedback on our book we'd received from a leading literary agent, we wanted to do the same. How easy was it? Simple . . .
5. Being indie published can have positive benefits if you are still chasing a traditional publishing deal. We have been taken far more seriously by agents since we've published than we ever were when we were unknowns, sending out three chapters and a synopsis on spec. This year we received encouragement and great feedback from two of the United Kingdom's leading literary agents. One was thanks to our membership of ALLi (Alliance of Independent Authors), which launched at around the same time we indie published. The other was due to an enlightened agency, deciding to ditch the "slush pile" and meet emerging authors directly at an open day. Although we didn't get the book deal we were hoping for, (we are still only first time novelists after all) we received such great encouragement that both agents have offered to read the second once it's complete.
And you can't say fairer than that. And all this has happened in seven months! So if you are considering going indie and are unsure how that might affect your chances with agents, all it can do is enhance your chances! If you do manage to make good sales agents will admire your initiative and you will then be in the driving seat if and when they offer you a deal. Good luck!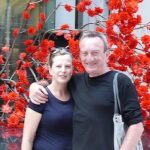 Lambert Nagle is the pen name of coauthors Alison Ripley Cubitt and Sean Cubitt. They are Kiwi/Brit/Irish cowriters of international thrillers, are cyclists and Labrador fans. Revolution Earth is the first in a series of three featuring Detective Stephen Conner.
Sean's day job is as professor of film and television, goldsmiths, University of London. He has been published by leading academic publishers. Alison started out in worthy TV documentaries but somehow ended up working on The Big Breakfast, followed by a stint at Walt Disney then at the BBC in Manchester.
She had a column on screenwriting for Writing Magazine, has had two lifestyle and travel titles published and wrote the screenplay for Waves, a short film drama and winner, Special Jury Prize, Remi and WorldFest, Houston. Serial expats, Lambert Nagle have lived in Malaysia, Canada, NZ, Australia and are now based in the UK in leafy Hampshire. You can follow Alison and Sean on Twitter here.