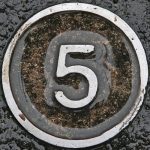 Today's guest post continues the 12-part series I've launched in this new year: asking self-published authors what are the top 5 things they've learned in the last year. Last year I featured numerous guest posts from indie authors who'd been successful, and I noted the diversity of reasons for their success—some completely in contradiction to another's—so I thought it would be helpful to have more authors give their insights into the most valuable lessons they've learned. Hopefully it will help you navigate the convoluted and confusing maze of indie publishing and give you ideas on how best to spend your time so that it produces the results you desire in your writing career.
Today's guest post is from James Toner:
I am no expert on the subject of self-publishing, and certainly couldn't describe myself as a best seller. But I do have about two years' experience of the process. My first foray into self-publishing was a collection of short stories, Ovolution and Other Stories, published June, 2011. I suppose a lot of self-published authors start that way. The book was quite well received and got some generous reviews. But I learned my first lesson from that exercise:
1. The market for short stories is limited; the market for humorous science fiction short stories is even more limited.
My second effort, published August 2011, is a thriller, St. Patrick's Day Special, set in Ireland and featuring Detective Inspector Ben Jordan of the Irish police force. This book has sold several hundred copies, thanks to a couple of promotions organized by friends and a concerted effort at social networking on my part. My blogs and website are cornerstones of my social networking activities. Facebook is where I spend most of my networking time, with Twitter coming in a poor second. Good reviews are essential to driving sales. Garnering reviews for my books has been difficult and slow. As I write this blog, fifteen months after its release, St Patrick's Day Special has received eleven reviews. Herewith my second lesson:
2. Getting noticed is hard work. Ebook sales only happen when an author gets noticed. Good reviews in particular are critically important, as is intelligent social networking.
I then published three short stories, two from my SF collection and one other, pricing them at 99 cents. Sales of these stories being on the sluggish side of nonexistent, I put them into KDP Select, without much success. Months later, I discovered what the problem was:
3. Amazon Prime customers prefer to borrow high-cost books. Since Amazon Prime customers may borrow only one title per month. They will go for the most expensive book they can find. A 99-cent offering has no chance in KDP Select.
In September, 2012, came Find Emily, a second thriller starring DI Ben Jordan and an eleven-year-old girl called Emily Carter. At 47,000 words, this book is no more than a novella, but it has been well received. Some of the sales of Emily have resulted in sales of St. Patrick's Day as well. Lesson number 4:
4. Having one or two books out there is not enough. Readers like series of books and prefer full-length novels.
Lucille Redmond, my editor, is an award-winning author with years of experience as a journalist and sub-editor on several national newspapers. She has a firm grasp of what constitutes a well-structured plot, well-drawn characters, cliché-free prose, and so on. Her grammar is impeccable, her attention to detail amazing. With a deft flourish of her "blue penci"' she can transform a mundane sentence into a winning one. She has a particular talent for sharpening dialog and expunging expositional passages. And most important of all, she understands what readers are looking for.
Find Emily took three months to write. Working with Lucille and rewriting the book took a further nine months. I'm not sure that we're still friends after all that! Apart from writing and publishing my own work, I read a lot of other people's ebooks. Having recently joined the panel of The Kindle Book Review, I now have a stack of ebooks waiting in a queue on my Kindle. The one lesson I have learned from all this reading and from my own publishing activities is this:
5. Independent professional editing is vital. At least 99 percent of all unedited ebooks are awful. Seriously. Anyone wanting to make a career out of self-publishing must find a good editor. And by that I don't mean a beta reader or a proofreader; I mean someone who can give your book a thorough structural edit.
Thanks again to Susanne for allowing me to vent my opinions here.
[And my thanks to you, James, for encouraging writers to get their work professionallly edited. I've found that my clients' books sell way more when professionally edited (although there are many more factors affecting sales than just editing. Readers can learn about my editing services here! ~ Susanne]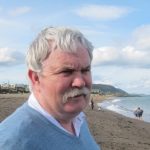 J. J. (James) Toner worked for thirty-five years with computers in a variety of industries, from health care to manufacturing, computer consultancy, and shipping. His work took him all over Europe and USA, and yet he somehow found the time to get his golf handicap down to single figures. He has been a full-time writer since 2007. Issue #1 of Noir Nation includes "Jelly Babies," one of his creepiest Noir stories. ENoir issue #1 has another called "Retribution," and watch out for a third noir story in Drunk On the Moon 2, edited by Paul D. Brazill, soon to be released. J. J. lives in Ireland with his wife and youngest son. Learn more about James Toner at his website and blog and connect with him on Facebook and Twitter. You can read about and buy his novels St. Patrick's Day Special and Find Emily on Amazon.