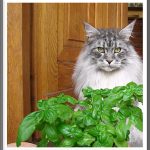 I imagine this post is bound to draw some criticism, but bring it on!
Maybe it's just me, but when I read pithy statements from famous authors that are hailed as sage advice, I often scratch my head. Based on my experience as an author, sometimes the savvy advice is more rosemary or thyme than sage.
This silly analogy makes me think of spices, which leads me to think how everyone's tastes are different. You may love cumin in your chili (I do), but a friend of mine says it tastes like dust and she can't stand it.
So what's my point about sage advice? That just because some really famous author said it, doesn't mean it really applies to you. What works as gospel for one writer may be madness for another.
So it may be wise to take such advice with a grain of salt (unless you don't like salt—so maybe that expression doesn't make a whole lot of sense in this context). For you, maybe that great advice is just plain wrong.
Words of Advice I Disagree With
So, I'm going to list some oft-quoted words of wisdom from some famous authors and tell you why I don't agree. I'm not saying you have to agree with my take or response of these. In fact, you can disagree with my pithy statement: "Whatever works for you."
"The first draft of everything is sh**." ~ Ernest Hemingway. I guess I'll just start with the big guns. Who am I to argue with Hemingway?
Personally, I am not a fan of his writing. I think he forged some new territory with his style, but I'm veering off topic here. It really doesn't matter if I (or you) like an author's books or not. The question is whether their advice should be considered gospel for writers.
For Hemingway, this clearly was the case—his first drafts were probably terrible. He found a method of writing, no doubt, that worked for him, and that works for many writers. Which is writing a really rough (or awful) first draft. I don't know if he plotted out his novels. I imagine he wrote a bit by the seat of his pants.
Like I said: whatever works for you is fine and acceptable. So . . . I disagree with that remark. I know many writers (myself included) that write a pretty decent first draft. Like Dean Koontz, I edit as I go, and plot intensely, so that when I write the last line of the book, I am pretty much done. I will do some light tweaking and proofreading, but I almost never change anything when I reach the end of my "first draft."
My first draft is essentially my last and only draft. Is it because I'm not a real writer, or I'm lazy? Nope. I just have a different method that works for me.
"If you can tell stories, create characters, devise incidents, and have sincerity and passion, it doesn't matter a damn how you write." ~ W. Somerset Maugham. What is it with the swear words? Just wondering . . . Sorry, W., I am going to really disagree with you here.
All those things he lists are so true. You must have them to be a great writer, but the way you write is crucial. There are some really horribly written books out there, written by passionate writers who have good skills and can tell a good story.
But their writing style is awful. Boring. Derivative. Flat. Uninspired. The same old, same old. Stale. Need I say more? Having a unique, fresh writing style is truly important to readers, agents, and publishers.
Don't write like everyone else (read: the mainstream best-selling authors in your genre). Find your style and nurture it. It does matter.
"It's doubtful that anyone with an Internet connection at his workplace is writing good fiction." ~ Jonathan Franzen. Excuse me? I am not even going to go there. Do you know any writers who aren't connected to the Internet these days? Don't get me started on this one.
"The artist must bow to the monster of his own imagination." ~ Richard Wright. Hmm, interesting. I am not familiar with any imagination monsters. And if I had some, I wouldn't bow to them. Some writers say they can't control their story. Their characters run amok and take over the plot. They start to tell one story and end up with something completely not what they intend.
I guess I could call those monsters. But who says we have to bow to them? Oh, Richard Wright. Sorry, Richard. My imagination bows to me. I am my imagination. Let's not get too psychotic here.
"The scariest moment is always just before you start." ~ Stephen King. Maybe that's true for Stephen King because he knows the terror lurking around the corner, waiting for him in the story he's about to tell. Although I think he's talking more about being intimidated by the task ahead.
In his book On Writing he says, "The basics: forget plot, but remember the importance of 'situation.' I won't try to convince you that I've never plotted any more than I'd try to convince you that I've never told a lie, but I do both as infrequently as possible."
If I took that approach to my novel writing, I think I would be scared, too, when I sat down to start my first chapter. Instead, since I DO plot extensively, I love that moment when I jump in and start. It is never scary but exciting! That's why I preach that plotting is essential!
I'm having so much fun with these, I'm going to continue in the next post. I will admit readily, though, there are many great words of advice from famous authors that I heartily agree with. That's because they work for me. I'll share some of those in future posts, but for now will leave you with this last quote:
"Don't take anyone's writing advice too seriously." ~ Lev Grossman.
Mine included.
Featured Photo Credit: Jorbasa via Compfight cc