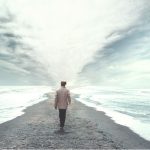 One of the biggest complaints I hear from literary agents is the manuscripts they read fail to move them.
They read terrific plots, steamy romance, and venture into creative sci-fi worlds and they feel nothing. Blah. Boring.
The stories are not engaging them. They are not responding emotionally.
That's a bad thing. And when your readers feel this way, when they dig into your novel, that's bad too.
But here's the thing: getting readers to not only feel something but feel complex emotions, specifically triggered by a writer, takes real talent on that writer's part. It takes mastery.
I edit and critique more than 200 manuscripts a year, and most of them fail to move me too. There may be a moment here or there when I feel something. But it's minimal.
Evoking emotions in readers is perhaps THE hardest skill a writer can acquire. It take strategic planning. It takes understanding your own emotions and how you react to things you read. It takes practice to write in a way that moves readers. It takes study of great novelists' passages to tear apart what they are doing and why it works.
In other words, it's dang hard to become a master of the emotional craft of fiction.
That's why I set out on a daunting journey: to create an online video course that goes deep into the heart of this topic. Something I have never seen any writing instructor do.
My new online course Emotional Mastery for Fiction Writers doesn't just talk about emotion or how to show instead of tell. It gives you deep understanding of how to both show emotion effectively in your characters and how to evoke very specific emotion from your readers.
And here's another thing: emotion is complex. It's multilayered. You can't just aim for the big emotions, wanting readers to feel sad, glad, or mad. You have to tackle emotion in all its complexities, and there are techniques to do this.
It's all explained, step by step, clearly and with examples from more than three dozen novel passages, teaching you to master this emotional challenge.
Do you want to bore or move readers?
Don't answer that. Instead, enroll in my course and take the challenge. I guarantee this course will kick your butt and get you thinking hard about how to make your characters believable, rich, deep, complex, and compelling.
Here are some of the essential things you will learn in this course:
The 3 key ways to show emotion in your characters and which one is the most powerful
What the action-reaction cycle is all about, and why you must understand it to be an emotional master
Why you need to manipulate your readers' emotions, and why that's a good thing
How to recognize complex emotion and transfer that onto the page
What microtension is and why it's essential for emotional mastery
Ways to craft mood that will evoke emotion in readers
How to work at the word, phrase, and sentence level to masterfully convey emotion
How to find the perfect balance of showing and telling emotion in your characters
How to deconstruct masterful writing that evokes and shows emotion and emulate the effect in your own scenes
This course is jam-packed with excerpts from novels, movie clips, handouts, and exercises—all designed to help you become an emotional master!
If you sign up this month, August 2019, and use coupon code EARLYBIRD, you will get half off. That's about six hours of intense instruction (you have lifetime access) for less than $100. Less than a cart full of groceries (that will be gone in a week). Less than a fancy dinner for two (which is gone in a few hours).
Are you serious about writing great fiction? Really and truly?
Then you must become an emotional master. There is no way around it.
If you get into the course and you're not happy, you can have your money back (within thirty days). So there is no risk. Let me challenge you to take your writing to a higher level and become the best writer you can be!
The course opens September 1, so you can't access the modules until then. But enroll now to get the discount. You'll be notified by email when the doors are open and you can jump into the material.
Long may you write … and move readers with your stories!
Listen to my discussion on AmWritingFantasy Podcast on how to show emotion in your characters!