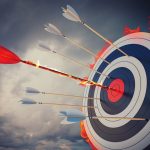 I've made it my objective this year to help all my readers and clients and author friends see success in 2016. Why? Because it's hard to thrive as a writer. I've spent thirty years navigating these waters, and have made a lot of mistakes.
Mistakes I don't want you to make!
Publishing success is getting harder all the time. Despite the ease of self-publishing, there's a glut of ebooks. More than four thousand new ebooks get published each day!
It took me a few years to figure out the best ways to get discovered and sell big. Without selling out. And I'm going to share more of what I learned for free on April 25th!
My free webinar, How Novelists Can Target Genre for Big Sales without Selling Out, is open for enrollment! Continue Reading…