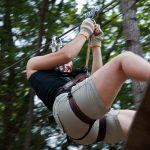 Today's guest post is from Shannon Young, who shares a great story of how she pursued a writing dream and learned ways to overcome obstacles. 
Unless you are the Usain Bolt of self-publishing, chances are good that you have worried about how to find readers. You don't have ten-second world-is-watching moments, but you are looking for ways to get the audience's attention. You are running toward a goal, and you want the world to take notice.
My original gold-medal goal was to find an agent for a travel memoir about the year I followed a man I met at a fencing club to Hong Kong. I queried and got some full requests, but regularly heard that it's difficult to sell a memoir without a hefty platform. In an effort to find my own audience, I self-published a 20,000-word travel memoir about my adventures at the Beijing Olympics.
Writing Similar to Training for the Olympics
By taking matters into my own hands, I was able to use the hype surrounding a newsy topic to find readers, putting me in a position to share more of my work with them. Here's what I learned on my self-publishing journey about how you can get the people in the stands to look your way.
Don't wait until game day to play your heart out. My first fencing coach always told me to practice like you fence. Pour all of your skills and effort into every match, and you'll be a better competitor when it matters most. The Olympics Beat started as a practice run for my full-length work, but I treat it like the real deal. It's short, but it showcases my voice, my perspective as an American girl in Asia, and my potential. Just because I haven't landed a big publisher does not mean this piece is anything less than a professional representation of my writing. I need to bring my A-game. Along the way, I'm learning skills that will be vital when my next book is published.
It's an obstacle course, not a race. When you're working toward your goals, especially in an entrepreneurial game like self-publishing, you have to acquire a range of skills and adapt your strategies. As writers, we hone our craft, seek out feedback, learn to pitch our work effectively, admit how much we don't know about the publishing business, and then adapt again. On my self-publishing journey, I built a great editorial support team, got a cover design that would pop up next to the $12 books on Amazon (even though I'm selling for $0.99) and learned to craft useful guest posts and thoughtful interviews. Look at your publishing journey as an obstacle course. With each step, you have to change your pace, change direction, maybe even change your goals. That's the exciting thing about taking this route: you learn even more along the way than if you were set in one track. Be flexible, and you'll make it through.
Use the energy of the crowds. The Beijing Olympics were the coming-out party of a new, modern, ambitious China, and the people I met there were glowing with enthusiasm. Whenever a Chinese athlete competed, you could feel the energy of the crowds pushing them to unexpected feats (culminating in fifty gold medals). It was a spectacle that resonated with audiences around the world—audiences who might one day want to relive the moments through the eyes of someone who was there.
Let Others Help Spur You On
The Olympics Beat.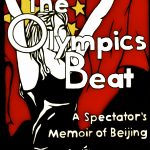 The enthusiasm of other writers helped me complete The Olympics Beat during National Novel Writing Month. We held a marathon twelve-hour write-in at a Hong Kong coffee shop that gave me an extra six thousand words and an electric chapter about the opening ceremonies. I found my energy in others, and became a better writer in the process.
The hype surrounding the London Olympics pushed me to get my work out into the world. More importantly, it gave me a marketing angle that allowed me to finally find my audience. It opened doors for guest posts, interviews, and even newspaper articles about my book.
Find the energy around you and use it. Find the angle, the newsy topic, that will show your potential readers why your book matters right now.
Winning One Match Doesn't Get You the Medal, but Do a Victory Dance Anyway
In the last four months, The Olympics Beat has received great reviews and very respectable sales, reaching #1 in the China Travel category and #12 in the Travel Memoir category on Amazon. Even though I'm proud of this story's reception, it's just one victory in a much larger tournament. I still have to convince more people to read, like, and recommend the book in order to achieve my goals. After that, I need to write more (and better) books to build this passion into a career. Self-publishing is a process, not a destination.
In the midst of this process, it's still appropriate to do a little victory dance when you reach milestones along the way. What's your gold -medal goal for your book? What have you learned on your own journey? What has caused you to do a victory dance recently?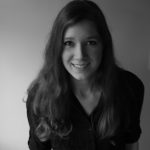 Shannon Young is an American writer currently living in Hong Kong who has always been fascinated by the Olympic Games. She's a determined twenty-something exploring a changing Asia with optimism and a stack of e-books. She recently finished writing a travel memoir about the year she followed a man she met at a fencing club to Hong Kong, only for him to be sent to London a month later. She blogs at A Kindle in Hong Kong and tweets @ShannonYoungHK. Buy The Olympics Beat here!