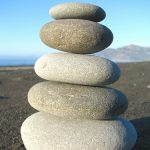 My post on the five things I learned about self-publishing in 2012 is the first of a dozen posts by various indie authors sharing their insights on their publishing journey during the very erratic and exciting publishing arena of 2012. I hope you will read these each week and glean some great advice on how to forge ahead on your own publishing journey.
After a lengthy look at strategic planning in December, I felt it would be a good time for personal reflection on my foray into self-publishing. After seeing my first few novels come out in print, published by traditional publishers, over the past three years, I decided to venture into the waters of self-publishing. When I launched my blog January 1, 2012, my aim was to explore self-publishing and glean insights from both professionals and authors involved in this brave new world.
The prospect of being in control of my marketing and promotion was at once exciting and daunting, and as I explored and experimented, often confused, disappointed, and frustrated, I was also wonderfully surprised by the many joys I experienced. So here are just five key things I learned while marketing and promoting three novels I uploaded as ebooks onto various sites. I could give a list of a hundred, no doubt, but these are the points that really stand out to me, and I hope they will help you in your indie publishing journey.
My 5 Important Insights
1. There is no secret formula to success. I thought there had to be. I spoke to so many hugely successful indie authors last year hoping to find a common denominator and what I found were some threads of similarity, but not anything cut and dried. The face of indie publishing changes daily, maybe even hourly, and what worked one month doesn't work the next. This led me to the conclusion that I also heard repeatedly by successful indie authors:
2. More important than anything: write a great book. Then write many more. I believe, from what I've seen and repeatedly heard across all fronts—from authors to publisher to agents to publicists—write a terrific book. Don't scrimp on quality or editing. Put out the best work you can and only when it's ready. And realize if you want to be looked upon an an author and develop a fan base, you need to write more than one book. I hear people say at least five or six. But, really—why limit yourself or put a number out there?
As writers, we should be writing what's in our hearts, what we're excited about, and tell the stories we feel compelled to tell. Maybe that's only one book. Harper Lee only wrote one book and it won the Pulitzer and is considered one of the greatest novels of all time. That's okay if you feel you have only one story to tell, but it is harder to build a readership and fan base on one book alone. But don't let that stop you.
3.  Amazon really is the place. I hate to say this, but it's true. I've asked dozens of successful indie authors, many who make five figures a month in sales (net), and they pretty much all say the bulk of their income comes from Amazon sales and particularly using KDP Select. Again, things are changing daily, and Amazon is the perfect example  A year ago authors could make much more money on Select, and then the algorithms were changed, and if you follow the buzz, there's no telling from day to day how sales might go. Which speaks to my #1 point: there is no set secret to success.
But as much as I would like to put all my books on Nook, Sony, Kobo, Smashwords, etc., I found I had practically no sales at all on any of these sites although I marketed heavily. All my monthly income from sales comes from my Amazon Kindle sales. And these successful authors tell me it accounts for about 95-100% of their revenue. So until things change, I will stay with Amazon, but I don't like many of their policies and predatory behavior. Hopefully that will soon change . . .
4. Marketing and promoting is hard work, and you have to be in it for the long haul. I know—you don't want to hear that and you have heard it before. Back in the day (well, still true today), it was a long haul landing an agent, sending out tons of queries and sample chapters, waiting, waiting, waiting, then waiting more while your agent sent out submissions, and years passed. Now we live in the fast-food-frenzy mentality. We want it now. We want it yesterday. We want to throw our book up on Amazon and get 100,000 sales the first day. Ain't gonna happen.
If we were so patient as to wait years to get an agent and get a book sold to a traditional publisher (who now probably won't do anything to market and promote your book), can't we use some of that patience to take the time to build an audience, get name recognition, develop a reputation for being a great author? Last year I went in depth discussing Kevin Kelly's take on 1,000 true fans. I feel more than ever his view is the best and healthiest (read the first of many posts I did on this).
As I experimented during the year, taking tips from other authors, I often got frustrated when I didn't get the results they said I would. I thought by doing "everything right" I would sell tons of ebooks. And I didn't. But what I did find was that as I continued to steadily promote my books (and Twitter is THE place to promote), more and more readers were discovering my novels, buying them, reading them, retweeting my posts, and posting reviews. In fact, the month I went from 2,000 Twitter followers to 21,000 (which you can do easily—see my post on Twitter Success, written by author Claude Bouchard), my sales went up a thousand percent over the month before. Authors can get neurotic about sales. Some even check their Amazon rankings hourly (you know who you are!). But this leads me to the fifth and last thing I learned:
5. It's all about connecting writer with reader. Think about it: Why do you write? Is it just to feel creative? Is it to make a ton of money? Maybe. I wrote a lot of posts last year about the need for success and how to look at "success" with a healthy perspective. But what I learned is that the best way for me to look at my writing career is to remember why I write. It's to reach readers, to touch their hearts, maybe even change their lives (for the better). Instead of obsessing over sales, I try to spend time engaging with my readers, savoring the wonderful reviews and praising comments they give me via e-mail, Facebook, Twitter, and other channels. It's not about dollar signs—or at least I feel it shouldn't be.
Sure, we will get some bad reviews—we don't write for every kind of reader, and some people are not going to like our books. But others love them. I remind myself to stop and really enjoy the feeling when a reader posts a review and says they were so moved by my novel that they are going to buy every book I've ever written and that I'm now their favorite author. Wow! What price tag can a writer put on that? None.
I hope my five insights have helped you. I have so many more, but I suppose that's fodder for a future post. In the meantime, I wish you all great joy in your writing journey and hope you will continue to write for life. If you always keep in mind why you write, I believe you will find that joy! Watch for upcoming posts from more authors on the five key things they learned through self-publishing in 2012.
And don't forget to check out the amazing writing workshops I am hosting this year in the SF bay Area. The best word of advice I can give to any author is to learn from the best—and the best are going to be teaching this year! So join us: Click here for more information on Writing for Life Workshops in 2013.