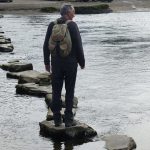 For Throwback Thursday, we're looking at excerpts from past posts on Live Write Thrive. Today's post is from The "Strategy" in Strategic Planning for Writers:
Once you have a vision for your writing career, it's not all that hard to create a strategy to reach it.
But you want to be realistic when it comes to meeting your goals.
Let's say you wrote down that by the end of the year you want to have self-published three novels as ebooks. Now, the benchmarks you need in order to reach that goal have to be practical. If you haven't even started writing any of those three books, do you really believe you can have three done, edited, polished, formatted with cover design, and uploaded all in those twelve months? Continue Reading…