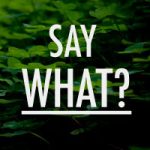 Writers seem to get "cappy" happy (yes, I just made up that term). I often see the most random terms and phrases capitalized, but generally the rule is that if it's not a specific proper name of something, it doesn't need to have the first letter capitalized. Here are just a few types of words that often erroneously get capitalized. All the terms and phrases listed below should be lowercased as shown.
Student status:
 freshman or first-year student
sophomore
junior
senior
Academic degrees:
a master's degree
a doctorate; a fellowship
master of business administration (MBA)
Ethnic groups (common designations) unless a particular publisher or author prefers otherwise:
 black people; blacks; people of color
white people; whites
Terms denoting socioeconomic classes:
 the middle class; a middle-class neighborhood
the upper-middle class; an upper-middle-class family
blue-collar workers
the aristocracy
the proletariat
homeless people
Terms denoting generations:
the me generation
baby boomer(s)
generation X; generation Y; generation Z
the MTV generation
Note that when referring to an academic department, you do use initial caps, but do not capitalize the: I went to the Department of Natural History yesterday to speak to the dean.