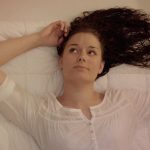 Today's guest post is by author Rachel Amphlett:
If there's one bit of writing advice that riles me, it's the old adage "write what you know."
It's just wrong, especially when handed out to new writers.
Sure, writing what you know is all very well if you're an ex-serving member of the military, or a cop, a secret agent, or even a cowboy—you have a wealth of exciting knowledge at your fingertips. But what if you can't draw from an intriguing, exciting vocation?
What if your daytime role is that of a harassed secretary, a gas station attendant, or a bus driver, but you want to write regency romance, or a thriller, or a crime series?
How do you get from your day job to damsel in distress, reluctant hero, explosives expert, FBI agent, or rural police detective?
Research, that's how. And it doesn't have to cost you a fortune in money or time. Back in the day, a writer might have traveled far and wide to do the needed research in order to write a novel packed with accurate details. But in today's world, writers have access to some cost-effective ways within reach to get started.
Here are just a few of my suggestions:
Local Newspapers: Local newspapers these days are often accessible online. These provide a superb way to get a good indicator of community concerns, seasonal conditions (and how they affect your locale of choice), types of employment common in their region (mining, agriculture, automotive industries), and crime rates.
Photographs: If you can't afford to travel, do you know someone who has been there or lived there who can answer your questions? Maybe they will share their holiday photos with you, and share their impressions of the place and people.
Pinterest is a great place to look for inspiration. You can set up a "pin board" for your writing projects, search the photograph database by subject, and "pin" anything that catches your eye. Pin boards can be saved as "public" or "private." You can then go back through the photographs if you're struggling to describe a scene. Mix in a bit of imagination, and off you go.
Travel Guides: These are great because not only do you gain some historical information about your chosen locale, you'll get access to maps, details of public transport routes, cafes, restaurants, live music venues, and accommodation options. A guidebook will often contain details of a city's "must avoid" areas—which of course, you'll be sending your protagonist into while he is chasing or escaping from the bad guys, right?
Experts: Start off by asking your own doctor—you'll be amazed at how eager people will be to help you if you ask. If you need information about any of the emergency services, start off by contacting their media unit. Explain what you're doing, give them some context, and be specific with your questions.
Check the media relations pages of your local emergency services websites. There will often be public open days you can attend.
Finally, watch for career expos that cover a wide range of skills and roles. These are great events where you can wander around for inspiration and make contact. Take some business cards along with you, introduce yourself, and ask if you can e-mail or phone these professionals for help with your research. You'll be surprised how eager people are to get involved to make sure you get your facts right.
 Online Information
There's a tremendous amount of information available online. Here is a selection of some of my favorites:
FBI: Any national security service has an enormous task in protecting its citizens, and the FBI is listed here because it provides information about what it does in a very practical and accessible way.
BBC Magazine:: I'm a news junkie, and I love the BBC Magazine site because it offers a vast range of articles on everything from archaeology to zoology. The problem is, you'll find yourself getting distracted very easily as there is so much good information here, so be prepared to have your Favorites folder on standby to save all those new story ideas!
Forensics for Fiction: Run by thriller author Tom Adair, who has a background in forensics, this website covers everything from firing guns underwater to decomposition rates for your murder victims. Tom is very approachable, so if you have a nagging question about what, why, or how within the forensics field, Tom's your go-to man.
Geography IQ: This website is designed so that you can look up any country and immediately gain access to information on climate, geographic population growth, military setup, historical overview, and economies.
How Stuff Works: With headings such as Culture, Auto, Science, Tech and Health, this is the place to go to if you've ever wondered how something, um, works. Addictive reading—be warned!
 Local Sports Clubs
Want to find out what it's like to use a bow and arrow? Fire a gun? Have a sword fight? Ride a horse?
Search for local sports clubs. They often have open days and are usually delighted to help. If they don't have open days, give them a call, explain you're a local author trying to do some research, and find out if they can offer you an introductory fee to have a lesson or two, or watch a lesson.
Actually, doing the activity that your characters undertake gives you a whole new perspective on what it's like, and is an immense help—so long as it's not dangerous, harmful, or destructive! You'll be surprised what you'll find once you start looking too. I live in Brisbane, Australia, and there's even a medieval combat school in my area!
Write what you know?
Pah.
Write what you long to write—and have fun learning new things as you dive into research!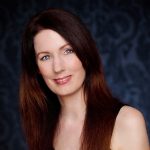 Rachel Amphlett previously worked in the UK publishing industry, played lead guitar in rock bands, and worked with BBC radio before relocating from England to Australia in 2005.Her first thriller White Gold was released in 2011 and hit the Amazon best-seller lists, as have her subsequent novels Under Fire and Before Nightfall. Join Rachel via her mailing list here on her blog or visit her on Facebook and Twitter:
Feature Photo Credit: heinltier via Compfight cc