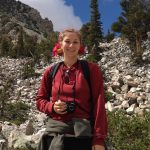 We're continuing looking at healthy lifestyle for writers this month, so we can all start the New Year with vigor and focus. Today's guest post is by author Ian Martyn:
I'm a hiker. When I venture out my door, I like to take photographs, which I often use to illustrate my blog posts. Now, I'm not fanatical, always out there, striding across the hills, but I do enjoy it when I can. This usually means a trip or two away for a few days, such as in the Lake District, as well as the odd day in the Surrey Hills.
I walk mainly for the simple pleasure of placing one foot in front of the other and the views that swing in to view round every corner. But I do believe there are reasons walking is especially good for writers:
Writing is a sedentary business. As writers, our natural territory is the desk. If you are lucky, you have a study or a room that doubles as a study, or perhaps a section of a room you dedicate to writing. In our walled rooms we spend hours tapping at the keyboard, inhabiting our own worlds, almost forgetting that there is an actual physical world out there, filled with nature and real people. So get out there and remind yourself of what it looks like. And there's a bonus, because if we are to have a healthy mind we need a healthy body. What better way to achieve both than by walking in beautiful surroundings.
Walking gives you precious time. In a car a blurred world whisks by, and I don't know about you, but I'm usually driving, concentrating on the road. I also cycle, which allows for a bit more leisurely view of the world, but still the act of cycling requires some concentration on the road. This is where walking has the advantage for the writer. The simple act of putting one foot in front of the other (as mentioned above) is automatic, with the possible exception of making sure you don't trip up or walk off some edge. But even then your brain seems to take care of most of that with little conscious effort, leaving the rest of it free to roam, to think. This for the writer is invaluable.
Walking inspires a meditative mind-set. If you're like me, my stories or whatever I'm working on are never far from my mind, so when you're walking, your brain is allowed to wander, and it naturally turns to the writing. You're relaxed and there's no pressure. There are no nagging thoughts that you should be doing something else. Your mind is free to mull over alternative plots, new ideas, story lines, that phrase you've been searching for.
Walking shows you your world. You actually get the time to look at the world you're passing through—the world around you. You can see the detail, the individual leaves on the trees, the flowers. You can take in the whole view, not just catch a brief snapshot as you whizz by. And you don't have to go far to find some great views or intriguing locales. You might try describing the things you see, test phrases that might be incorporated into your work at some later date. And even if they aren't, this is a great exercise—a bit like life drawing for an artist. You have time to test words and phrases against what's in front of you, to see if they work, do they capture the scene, can they be improved.
Walking fills your senses as you access the world. The sounds, the bird song, the breeze in the leaves, your boots on the path. The scents that fill the air. The feel of tree bark or the bench you sit on to admire the view. To give our writing life, we need to weave all the senses into our work. If you only experience the world from a metal box or through the television, how are you going to know what the "real world" is really like? How can you describe it to other people in a way that's meaningful?
So go on, put on a pair of boots or trainers and experience the world at walking pace. Be inspired.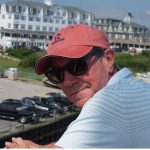 Ian Martyn lives in Surrey in the United Kingdom, where he writes and published science fiction stories. Two—"Project Noah" and "Ancestral Dreams"—are available on Kindle. He is presently working on a volume of short stories entitled Dancing with the Devil: 10 Short Stories of the Weird and Wonderful for Those Pressed for Time. You can find more about Ian Martyn, his books, blogs, and stories on his website here. Visit Ian's Facebook Page here or follow him on Twitter.