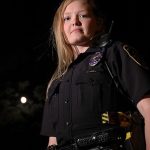 Today's post is part of a series on professionals sharing tips and expertise in order to help novelists convey accuracy in their fiction. If you are writing any scenes that include doctors, lawyers, investigators, or law enforcement officials, be sure to study these posts (and print them out for reference).
The following guest post is from novelist and former police officer Janice Cantore:
"Write what you know," a phrase every writer has heard. Some think it's hooey and some think it's gospel. When I first began writing, I thought that it was gospel. I wanted to write suspense novels, and I'd lived through a lot of action. I'd been in car chases, foot pursuits, arrested murderers, stopped rapes—I even dodged bottles and spit during the Rodney King riots, so surely I could write an exciting, compelling book. Sadly, all of my early manuscripts were rejected. The common complaint: they read too much like a police report.
I share that simply because all the rejections, while painful, taught me something about writing what I know. My expertise at the time I began writing fiction was arrest reports, crime reports, and court-speak because we had to write every thing with the expectation we might be called to testify about it in court one day. I was "writing what I knew," but in the wrong way for a fiction audience. The stories were facts only for a law enforcement audience.
Consider Your Audience
So, when people ask me about police work and realistic scenes in novels, the first question I ask is, "What kind of novel are you writing?" Before you get into the details of the book, ask,  who is the audience?
If you're writing a police procedural, details are extremely important because the people who like those types of books pay attention to details. If you're writing a romantic suspense novel, people who pick those up are not that interested in the procedural details; they want romance. Are you writing something gritty or something cozy? Know your audience.
I write romantic suspense, and my main characters are always cops. While realism is important to me, gory details are not. In fact, I stretch the truth a bit. I do write fiction, after all, because I want my reader to keep turning pages. I don't want them slowed by procedure or terminology they might find boring.
 What You Need to Know about Agencies
If you want to be specific and detailed about law enforcement, remember city police, county sheriff, and state police are all law enforcement agencies with the same police powers but slightly different responsibilities.
In states with large populations the differences are probably greater than in small, less populated states with smaller agencies. A large agency will have a lot of specialized details and personnel (DARE, narcotics, vice, SWAT, etc.), while in a smaller agency individual officers would probably wear many hats.  Where I worked, jurisdiction battles between neighboring agencies happened, but they weren't major. In some places jurisdiction and rivalry might be a huge issue. Know what type of agency/cops you're writing about.
Get Real
When I read fiction what throws me out of the story is anything implausible and/or details written as if they came from a police show on TV. NCIS may be entertaining television, but it is not real life.
I have put down books, never to read that author again, because of implausible police dialog (one book hooked me in the first chapter because the man wrote okay, but lost me in the second because the relationship between his patrol officer character and rookie officer was completely wrong) and wrong procedure (a suspect in a murder investigation is dragged down to an interview room after he invokes his Miranda right to silence—waste of time, even if you force a suspect to talk to you after he invokes Miranda, nothing he says would be admissible in court).
In the first instance, if the author had spoken even briefly to a training officer about the training of a rookie officer he could have avoided his error, and in the second, any bit of research into the Miranda ruling would have told the author that all questioning stops when Miranda is invoked.
Helpful Resources
There are a lot of resources out there for people who write novels with police activity in them.  What you are writing and who your audience is will determine what resources make the best sense for you.
Your local police can be a great resource, depending on where you live. I always recommend writers take a ride along with their local agency, if it's available. Most agencies do have programs that allow people to ride along with an officer for a shift. I took many people with me when I worked patrol, and everyone thought it was a great experience. Some agencies also have citizen academies, one- or two-day programs in which they offer a variety of learning experiences.
The FBI offers a citizens' academy in some places. It's usually run over the course of several nights, and people learn about all kinds of law enforcement activity from counterterrorism to firearms training. What does your novel need? A one-night exposure to police on patrol, or several nights of in-depth FBI instruction on how federal law enforcement works?
The Writer's Police Academy is a great resource, I've spoken to many writers who have attended and thought that it was worth the time and money. It's a four-day intensive, and they do firearms training, crisis scenarios, and forensics. It's very in depth. Lee Lofland has written a book for writers that comes highly recommended.
And then there is Writer's Digest. This is a resource for all types of writing, and they have books for every genre and every discipline. You should also read people who write the kind of books you want to write. Michael Connelly, Tess Gerritson, Robert Crais, Elizabeth George, Laura Lippman, and early Joseph Wambaugh, are some of my favorites.
My frame of reference is narrow in one respect—I worked for one department (Long Beach PD, Long Beach, California)—but broad in another: being safe conducting police investigations is universal, all cops want to go home alive and unharmed at the end of their shift.
Research is wonderful. I believe in it, and I do it, but in the end, if your story is well written, the book will sell, so perfect the craft.
I'm happy to answer any questions, and I respond to every e-mail I get. Got questions? Share them in the comments.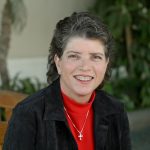 Janice Cantore worked for the Long Beach Police Department, Long Beach, California for twenty-two years: sixteen in uniform, and six as a non-career employee. She worked a variety of assignments: patrol, background investigation, administrative, juvenile investigation, and training. She is now retired and out of the big city, enjoying Southern Oregon. Visit Janice or contact her through her website here. Follow Janice on Facebook.
Feature Photo Credit: Big Whiskey via Compfight cc