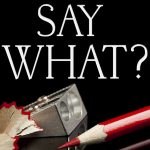 Sometimes punctuation is a matter of context. Attributive vs. possessive nouns are a case in point. Is the second Sunday in May Mother's Day, Mothers' Day, or Mothers Day?
First, a quick review of the distinction in each of those examples:
Mother's Day – singular possessive
Mothers' Day – plural possessive
Mothers Day – plural noun, attributive
Attributive nouns are nouns that are used as adjectives. In the third example, Mother, normally a noun, is used as an adjective. That makes it an attributive noun, which does not take an apostrophe.
The trick is determining whether the noun is being used as a possessive or  as an attributive. And even grammarians are not in agreement. The venerable CMOS admits "that the line between a possessive . . . form and a noun used attributively—to modify another noun—is sometimes fuzzy, especially in the plural."
Their solution is to remove the apostrophe in proper nouns. For example:
Midwest Governors Association
Department of Veterans Affairs
North Dakota Hamster Lovers Association.
But keep these types as possessives:
employees' cafeteria
farmers' market
men's soccer club
Likewise, a name used as an adjective is attributive, not possessive:
Higgins House (to denote a landmark)
The Broncos game
But you would write: "We bought the Higgins's house." And "The Broncos's last game was awful." (If you don't remember the rule about possessives for plural names, read this post.)
The Associated Press Stylebook explains it this way: "The apostrophe usually is not used if for or by rather than of' would be appropriate in the longer form: citizens band radio, a Cincinnati Reds infielder, or a writers guide." In other words, if you can properly say "He's an infielder for the Cincinnati Reds," then treat it as attributive (which works in this case).