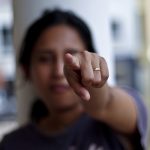 Today's guest post is by best-selling author DiAnn Mills:
I'm all about ways to ensure stories delight our readers. That's why we writers write. The process of shuffling through blogs, how-to books, and conference workshops for the most effective way to create reader appeal is an ongoing process.
Someone is always trying to hammer a new method into our brains.
Unfortunately, I've seen writers get so caught up with all the dos and don'ts that their creativity becomes paralyzed. They become stuck and spend their time constantly revising their stories without making them better. Some writers spend years perfecting a manuscript and never submitting. Instead of overthinking story, the writer could have written more books to improve her craft while entertaining readers. Continue Reading…